Do you want to make an appointment with our professionals, need a second opinion or want to speak with our team?
WHY BARNACLÍNIC+ HEMATOLOGY?

REFERENCE CENTRE
Cancer diagnosis and treatment at the Hospital Clínic de Barcelona Group is composed of a team of experts in radiology, pathology, cancer surgery, chemotherapy, radiotherapy, care management and symptom care, who work together in multidisciplinary oncology teams.
The service began its activity in 1974 to meet the new requirements of cancer care and was the first Spanish centre to perform an allogeneic transplant in 1976.
The progressive improvement in the health system of our country has meant that more and more centres are performing conventional therapies. That is why our team has directed its efforts towards highly complex transplant programs, in accordance with the strongly consolidated culture of research, innovation and progress of our institution. Over the years, our high standards have allowed us to improve the quality of patient care and we have achieved a solid position in Spain and Europe.

SPECIALIZED UNITS
In the barnaclínic+ Hematology Unit, we have specialists in the treatment of both malignant and non-malignant hematological diseases. We have specific treatment units for:
Lymphoproliferative diseases, monoclonal gammopathies, acute leukaemia and myelodysplasias, for other hematological neoplasms, for chronic myeloproliferative syndromes, anaemias and other red blood cell disorders, haemostasis and thrombosis, spinal insufficiency and platelet disorders (excluding haemostasis).
We also have specialized treatment units such as the Hematopoietic Stem Cell Transplantation Unit and the CAR-T Therapy Unit.

APPLIED AND TRANSLATIONAL RESEARCH

THERAPEUTIC INNOVATION
In addition to conventional therapies, we are a centre that pioneers the development and application of innovative therapies. The Hematology service has a clinical trials area (Intherunit), where intense activity is carried out in the treatment of patients with new therapies. The unit offers 100 different trials per year for different types of cancer, with an average of 300 patients included.

CAR-T ARI-001 DEVELOPED IN OUR INSTITUTION
CAR-T therapy is one of the most personalized medications in the treatment of cancer. In a first phase, T lymphocytes, white blood cells that are responsible for the immune response, are extracted from the patient's blood. Later, in the laboratory, these T lymphocytes are genetically reprogrammed and, finally, they are reintroduced into the patient so that they can recognize and attack tumour cells, without harming healthy ones.
Our CAR-T ARI-001 has been approved for the treatment of patients over 25 years of age affected by lymphoblastic leukaemia who do not respond to existing, conventional treatment. Studies have shown that CAR-T ARI-001 is safe and highly effective, with results comparable to those reported for other CAR-T therapies.
MORE INFORMATION ABOUT CAR-T ARI-001 THERAPY

OUR TEAM OF EXPERTS OFFER PERSONALIZED ATTENTION
Our team of doctors, nurses, and other cancer experts will create a plan that is tailored to the patient's needs, focusing on personalized care. For this reason, we offer state-of-the-art cancer treatment, from an integrative perspective. We work in a multidisciplinary way, in a group made up of: Haematologists, Hematopathologists, Nurses, Physiotherapists, Geneticists, Psychologists and psychiatrists, Nutritionists, Social workers, Pharmacologists, Oncologists, radiotherapists, and specialists from other fields (cardiology - pulmonology - nephrology - dermatology - gastroenterology).
SPECIALIZED UNITS – SERVICE LINES
DISEASES WE TREAT – MALIGNANT HEMATOLOGY
LYMPHOPROLIFERATIVE DISEASES
Splenomegaly or other spleen disorders
All types of Leukaemia
All types of Lymphoma
Other leukemic lymphoproliferative syndromes
Hairy cell leukaemia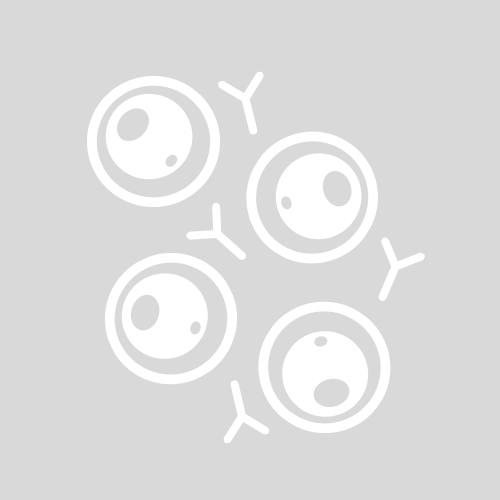 MONOCLONAL GAMMOPATHIES
Primary amyloidosis
Monoclonal gammopathy of uncertain significance (MGUS)
Waldenström's macroglobulinemia
Multiple myeloma
POEMS syndrome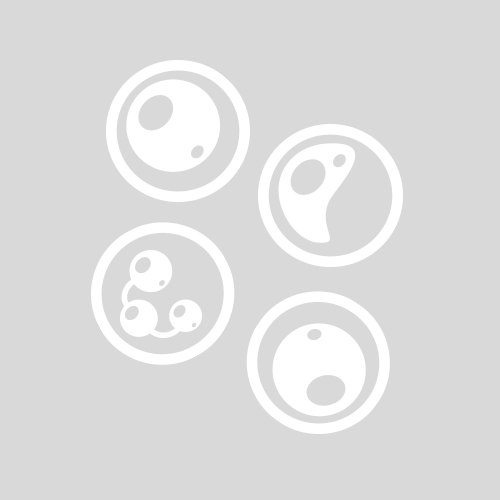 ACUTE LEUKEMIA AND MYELODYSPLASIA
Acute lymphoblastic leukaemia
Acute myeloblastic leukaemia (includes promyelocytic, secondary, etc.)
Myelodysplastic syndromes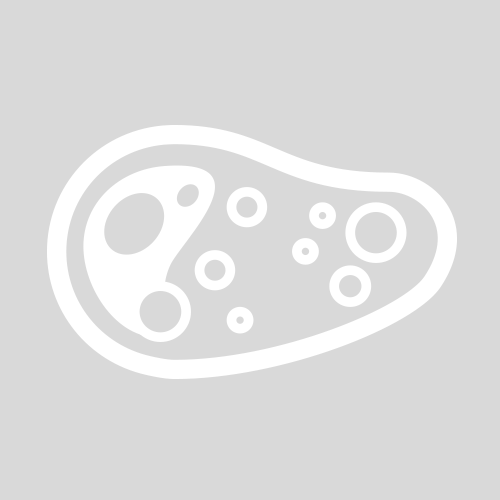 OTHER HEMATOLOGICAL NEOPLASMS
Castleman's disease
Systemic mastocytosis
Dendritic and histiocytic cell neoplasms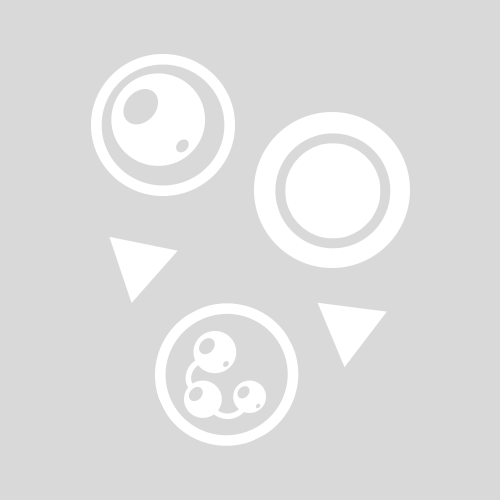 CHRONIC MYELOPROLIFERATIVE SYNDROMES
Chronic myeloid leukaemia
Chronic neutrophilic leukaemia
Myelofibrosis
Polycythaemia Vera
Idiopathic hypereosinophilic syndrome and chronic eosinophilic leukaemia
Essential thrombocythemia
DISEASES WE TREAT – NON-MALIGNANT HEMATOLOGY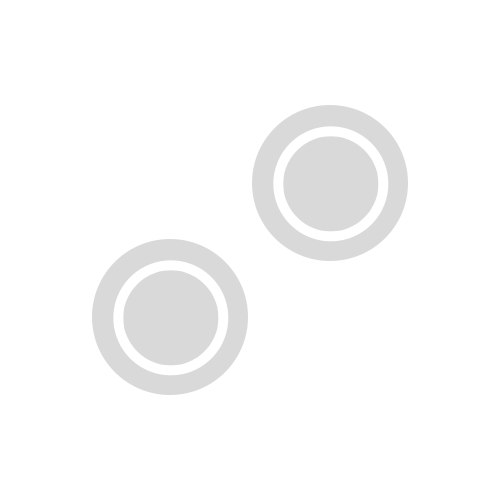 ANEMIAS AND OTHER RED BLOOD CELL DISORDERS
Agranulocytosis
Congenital abnormalities of granulocytes
All types of Anaemia
Acquired spinal cord aplasia
Erythroblastopenia
Elevated ferritin / iron study
Genetic study of hemochromatosis
Iron deficiency and iron deficiency anaemia: low iron
Hemochromatosis
Hemoglobinopathies and thalassemias
Neutrophilia
Neutropenia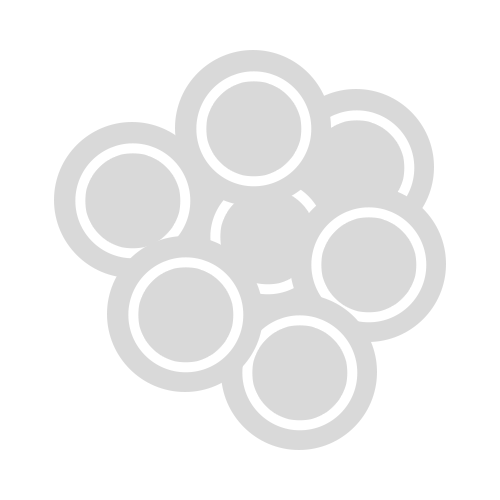 HEMOSTASIA AND THROMBOSIS
Haemorrhagic diathesis
Venous thromboembolic disease
Thrombophilia study
Hematological study of repeat abortions
Purple
Antiphospholipid syndrome
Incode thrombus
Thrombosis in a patient with Cancer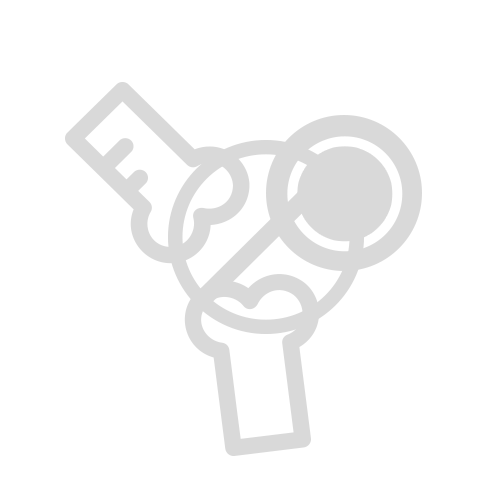 MEDULLARY INSUFFICIENCY
Medullary aplasia (and hypoplasia)
Paroxysmal nocturnal hemoglobinuria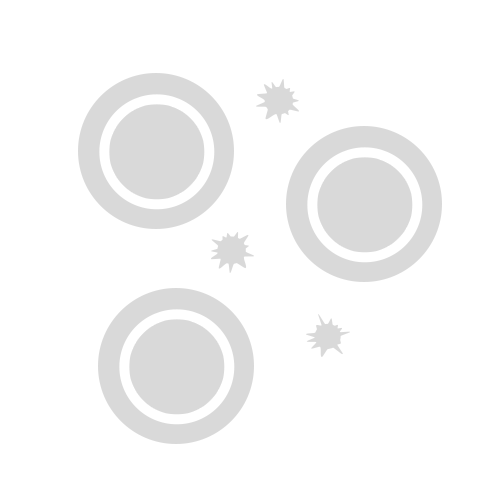 PLATELET DISORDERS
Congenital abnormalities of platelets
Thrombocytopenic thrombotic purpura and haemolytic uremic syndrome
Thrombocytopathies
Peripheral thrombocytopenias (ITP)
TREATMENTS
CHEMOTHERAPY

EPIGENETIC THERAPY

DIRECTED THERAPY

RADIOTHERAPY

END OF LIFE CARE

BLOOD BANK
ANNUAL RESULTS
>1.000

DISCHARGES PER YEAR

>2.500

FIRST VISITS

>22.000

DAY HOSPITAL SESSIONS

>1.500

RADIATION THERAPY SESSIONS
OUR FACILITIES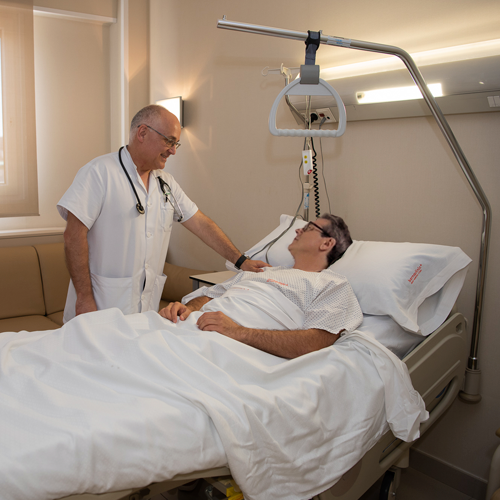 BEDROOMS
25 day hospital chairs
30 hospital beds
6 hospice beds
72 subspecialized ICU beds
Home care
Specific day hospital for THP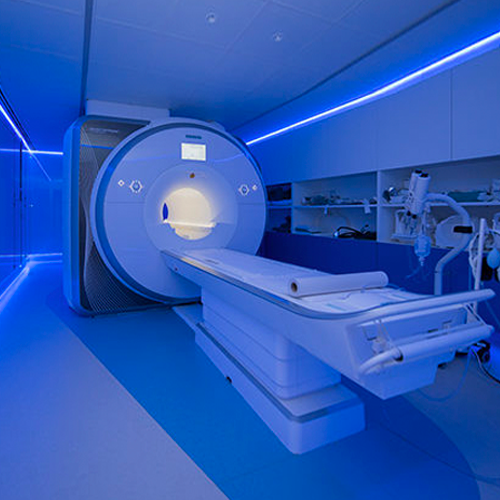 IMAGES
3D scanner
Indocyanine and Holmium
PET-CT
NMR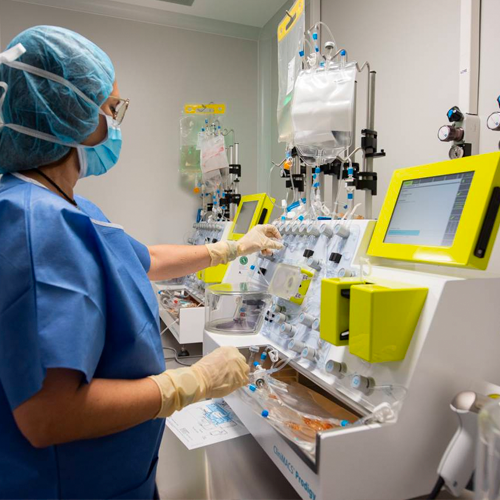 HEMATOLOGY TECHNIQUES
Apheresis of stem cells or "stem cells" for transplantation of hematopoietic progenitors
Bone marrow aspirates and bone marrow biopsies
Plasmapheresis
Lumbar punctures and administration of intrathecal chemotherapy
Do you need medical advice or a second opinion about orthopaedic surgery or trauma but you are not in Barcelona or cannot travel? If you wish, our professionals will talk to you by video conference, without the need to leave your home.
RESEARCH
Each subspecialty unit has its own line of research. The barnaclínic+ hematology professionals, as professionals of the Hospital Clínic Group, lead and participate in numerous studies and research groups, in addition to directing the Doctoral Theses of other members of the Centre, or of professionals from other centres in Spain.
Main lines of research in Hematology:
· Hematological oncology
· Pathophysiology and molecular bases in hematology
TEACHING
The Hematology Service also maintains intense teaching activity; in university degree training, in the training of residents, and in the continuous reception of numerous colleagues from other centres for training sessions.
Barnaclínic+ Hematology professionals carry out their teaching activities at the University of Barcelona, at the Faculty of Medicine and at the Faculty of Biomedical Engineering. A good number of residents carry out their specialization along with our experts, at the Hospital Clínic de Barcelona. In addition, specialists from other countries come to complete their training through training sessions and fellowship programs.
Our professionals also participate and organize numerous national and international courses and congresses as well as participating in fellowship programs and training sessions in the most prestigious centres in the world.
Do you want to make an appointment with our professionals, need a second opinion or want to speak with our team?
LATEST NEWS ON HEMATOLOGY
Newsweek magazine in collaboration with the statistical portal Statista Inc. publishes each year a ranking of the best hospitals in the world by speciality, the 'World's Best Specialised Hospitals 2023'. As usual, the Barcelona Clínic Group has stood out as one of the best hospitals in the world and our country, and has achieved outstanding […]

ARI-0001 is a CAR-T therapy that has been developed at Hospital Clínic for the treatment of acute lymphoblastic leukaemia. In February 2021, the Spanish Agency for Medicines and Health Products (AEMPS) approved its use and it became the first treatment with genetically modified cells and fully developed in Europe that was approved by a regulatory […]

The Hospital Clínic Group of Barcelona along with the August Pi and Sunyer Biomedical Research Institute (IDIBAPS) have developed a new CAR-T, the ARI-0002h, for patients with multiple myeloma resistant to habitual treatments. The results of a clinical trial, recently presented in the American Society of Hematology (ASH), which was held in Atlanta, have demonstrated […]