18 February, 2022
The CAR-T ARI-0001 developed by the Hospital Clínic obtains the PRIME designation from the European Medicines Agency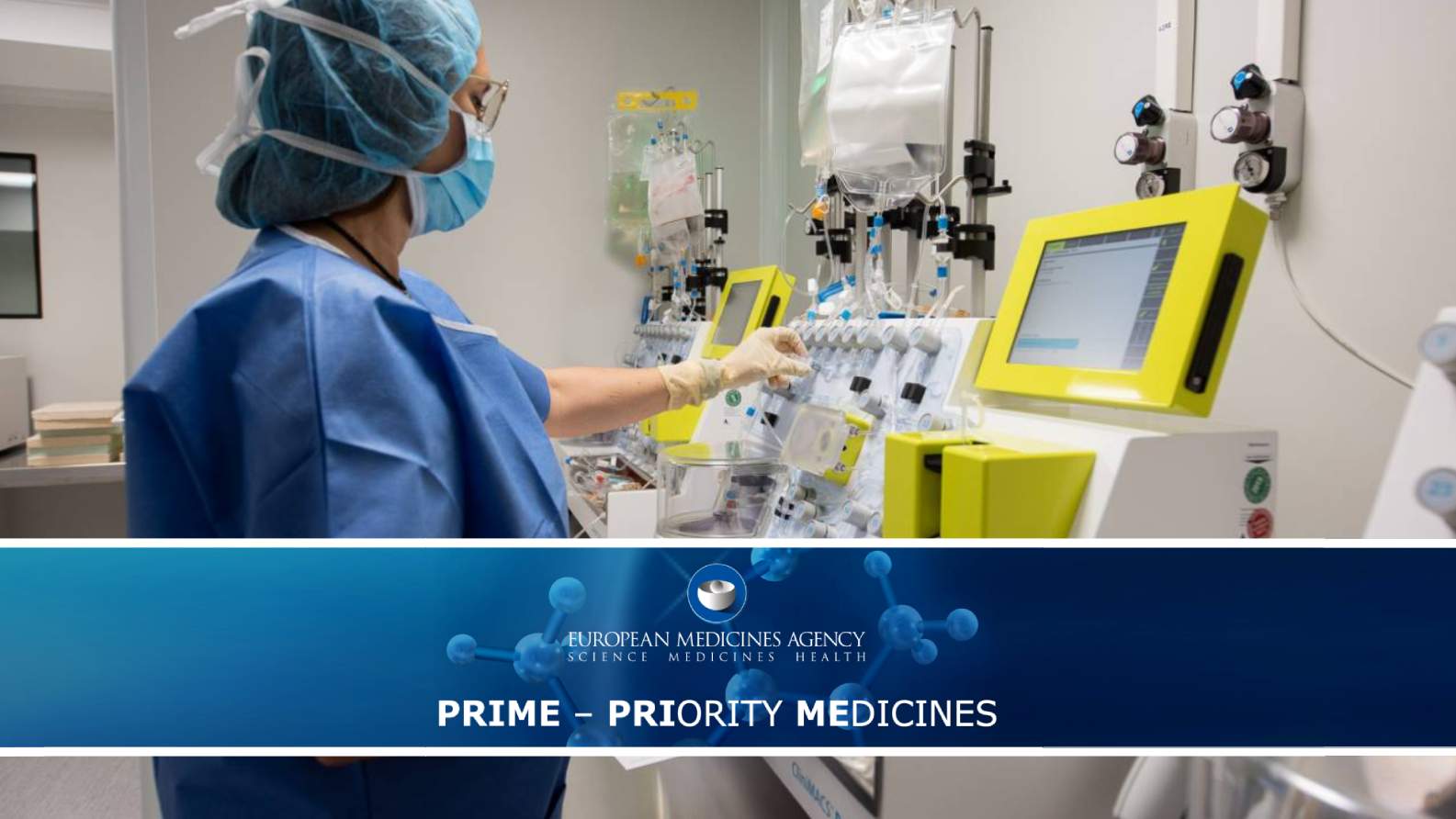 ARI-0001 is a CAR-T therapy that has been developed at Hospital Clínic for the treatment of acute lymphoblastic leukaemia. In February 2021, the Spanish Agency for Medicines and Health Products (AEMPS) approved its use and it became the first treatment with genetically modified cells and fully developed in Europe that was approved by a regulatory agency. The path of ARI-0001 has not stopped here, and now the European Medicines Agency (EMA) has granted it the PRIME designation, which means that it has become a priority for the agency thus offering its support for an evaluation acceleration of this therapy.
The Hospital Clínic also becomes the first academic institution to obtain this designation from the EMA. "Only 25% of the applications to obtain this PRIME designation are successful, including pharmaceutical companies and academic institutions", explained Dr Julio Delgado, coordinating haematologist of the multidisciplinary immunotherapy program at Hospital Clínic. "This is a complex process, because until now, only four academic institutions had applied for the PRIME designation, all of them denied. Cancer immunotherapy is a cornerstone of Hospital Clínic's commitment to researching new therapeutic possibilities for patients with limited options", adds Dr Delgado.
THE CAR-T ARI-0001 THERAPY, A PRIORITY FOR THE EMA
The development of new therapies is a long and complex process. Many treatments fall by the wayside and others see their arrival in clinical practice delayed for years. In cases of pathologies where there are no alternatives, this is a serious detriment for patients. With all this in mind, the EMA launched its PRIME program to cover precisely these unmet needs.
This voluntary scheme is based on better interaction and early dialogue with institutions developing promising medicines, to optimize development plans and accelerate evaluation so that these medicines can reach patients as soon as possible.
"There was no approved CAR-T therapy for patients older than 25 years with ALL resistant to conventional treatments. The CAR-T ARI-0001 covers this therapeutic need. Hence the interest of the EMA", points out Dr Álvaro Urbano-Ispizúa, director of the Institute of Hematological and Oncological Diseases (ICMHO). "It is an important first step that will allow us to work so that patients can benefit as soon as possible from therapies that can significantly improve their quality of life", he says.
"There was no approved CAR-T therapy for patients older than 25 years with ALL resistant to conventional treatments. The CAR-T ARI-0001 covers this therapeutic need. Hence the interest of the EMA"

Dr Álvaro Urbano-Ispizúa, director of the Institute of Hematological and Oncological Diseases (ICMHO) of the Hospital Clínic de Barcelona
CAR-T, A PERSONALISED THERAPY
The therapies called CAR-T are one of the most personalised drugs that exist in the treatment of cancer. In a first phase, T lymphocytes, white blood cells that are responsible for the immune response, are extracted from the patient's blood. Later, in the laboratory, these T lymphocytes are genetically reprogrammed and, finally, reintroduced into the patient so that they can recognize and attack tumour cells, without damaging healthy ones.
As it is a drug that is tailored to each patient, this means that its cost is high – exceeding 300.000 euros per patient in the United States – and poses a challenge for many health systems. The version that has been developed by the Hospital Clínic Group manages to reduce its cost enormously, becoming substantially cheaper.
COMPLETE RESPONSE IN MORE THAN 70% OF PATIENTS
In the case of CAR-T ARI-0001, the development started from an antibody created in the hospital more than 30 years ago, for which a new application was found. T lymphocytes, responsible for the immune response, are obtained through apheresis. These are genetically reprogrammed so that, when transfused back into the patient, they can specifically recognize tumour cells and attack them. After three weeks, the response in the patient can already be observed.
To assess its efficacy, a clinical trial was carried out between 2017 and 2019, led by Dr Julio Delgado, from the Hematology Service of Hospital Clínic and Dr Susana Rives, from the Hematology Service of Hospital Sant Joan de Déu de Barcelona. The study included 58 adult and paediatric patients. Of these, 38 with ALL were treated with the CAR-T developed at the Clínic. All patients had received several lines of treatment and the vast majority had received bone marrow transplantation. Therefore, these were patients without available therapeutic alternatives. The results showed that CAR-T ARI-0001 produced a complete response in more than 70% of patients, leaving no residual disease.
In addition to ARI-0001, the Hospital Clínic is working on the development of other therapies of this type, such as ARI-0002h, for patients with multiple myeloma resistant to standard treatments and which has already shown that it is capable of achieving a rate of response of up to 75% after one year of treatment and that 60% of patients have a complete remission and without residual disease.
A CAR-T UNIT OF EXCELLENCE
The CAR-T Unit of the Hospital Clínic Group is a multidisciplinary team that brings together more than 180 professionals, including haematologists, pharmacologists, neurologists, intensivists and immunologists, among others. Since it was put into operation more than 10 years ago, more than one hundred patients have already been treated in this unit with its own products, such as the CAR-T ARI-0001 therapy, but also many others with other commercial products.
It is currently one of the centres authorised by the National Health System for the commercial administration of CAR-T products (it is the one that obtained the highest score of all authorised centres), and is currently accredited for the administration of the two available commercial CARTs (Yescarta from Kite-Gilead and Kymriah from Novartis). These accreditations have enabled the centre to treat patients with diffuse large B-cell lymphomas, primary mediastinal lymphomas, transformed follicular lymphomas, and acute lymphoblastic leukaemia within an approved CAR-T treatment program.
One of the main goals pursued with the CAR-T Unit is to bring this treatment closer to patients who had few therapeutic options, thus expanding the options for treating tumours and thus offering patients good treatment alternatives. With the award of the PRIME designation, this goal will be a little closer.
---
---
Image: Hospital Clínic