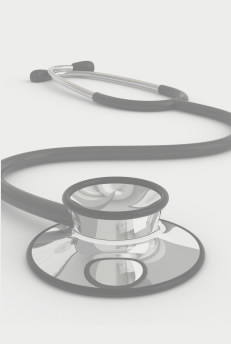 Hospital Clínic de Barcelona has 30 highly experienced orthopedic and trauma surgeons who specialize in the diagnosis and surgical treatment of musculoskeletal disorders in adults.
The high degree of specialization required as a result of the complex nature of orthopedic problems, ranging from the spine to the phalanges of the feet, along with the problem-causing mechanisms, such as correction of birth defects, problems caused by trauma (fractures), neoformation disorders (tumors) and degenerative problems (arthrosis), is achieved by highly technical work teams using the latest technology and the most advanced techniques, such as minimally-invasive surgery or computer-assisted surgery (navigation).
The Orthopedic and Trauma Surgery Department is a referral center for complex prosthetic surgery, both for primary and replacement prostheses. This is especially the case for replacement prostheses which require a long learning curve with a multi-disciplinary team, especially when performed as the result of an infection.
Other specific areas of excellence include arthroscopy and foot and hand surgery, which are generally performed as outpatient surgery (MOS).
In most cases, the team in charge will be ready to offer a diagnosis and suggest possible treatments in their own areas (anesthetists, physiotherapists, nurses) in just a few days using established protocols while complying with principles of evidence-based medicine.
Hospital Clinic, and more specifically the Orthopedic and Trauma Surgery Department, performs 6500 operations every year, of which 1000 are for knee prostheses, 525 for hip prostheses, 350 for bunions and 300 arthroscopies, plus other conditions including 1400 trauma operations.
To provide this service, the department has 31 specialists, anesthetists, physiotherapists and nurses with the highest possible level of training.
Tratamiento
New surgical techniques and protocols are constantly updated with quality controls and research programs. The required over-specialization is rewarded with the overall view obtained of the patient by physicians attending to each case.
Surgeons at Hospital Clínico de Barcelona are experts in musculoskeletal surgery, including the following more common disorders:

Knee surgery
Primary prostheses
Replacement prostheses (septic/aseptic)
Knee arthroscopy (ligament reconstruction, cartilage and meniscus transplant, meniscectomy)
Axial misalignments
Hip surgery
Congenital hip (femoroacetabular impingement)
Hip prostheses (resurfacing)
Replacement prostheses (septic/aseptic)
Hip arthroscopy
Shoulder surgery
Shoulder arthroscopy
Shoulder prostheses
Replacement prostheses(septic/aseptic)
Foot surgery
Hindfoot surgery
Forefoot surgery - bunions (Percutaneous surgery/open surgery)
Spinal surgery
Cervical spine
Lumbar spine (arthrodesis/discectomy)
Nerve surgery
Plexus injuries
Peripheral nerve injuries
Hand surgery
Tendon injuries
Nerve injuries
Limb reattachment
Trauma
Pelvic fractures
Vertebral fractures
Complex upper limb fractures
Complex lower limb fractures