Activity
Our team is constantly innovating in their use of the latest developments in this pathology.
We have several lines of research in the field of arthroscopic surgery that have led to the publication of numerous scientific articles in prestigious magazines as well as Doctoral Theses by some Orthopaedic Surgery and Traumatology residents.
We have also been awarded numerous national and international research grants in order to develop international scientific work based on this pathology.
As well as this, we participate as teachers in numerous conferences and national courses to teach and disseminate our knowledge to other professionals who want to train in this surgical technique.
Lines of care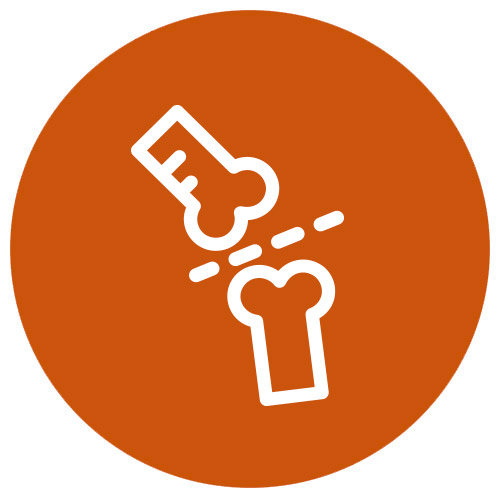 MENISCAL PATHOLOGY
The meniscus is the main protector of the knee and patients with meniscus injuries are becoming more and more common. All articles recommend repairing the meniscus, providing that it is repairable, rather than removing it; this will protect the medium and long term wear on the knee. Through an arthroscopy we can access the inside of the knee through 2 tiny incisions and perform all kinds of operations on the meniscus: remove part of it if it is not viable, repair it completely if it is viable and even perform meniscal transplants where previous meniscectonomies have taken place that have led to wear on the joint in the medium term. All meniscus pathologies can be treated through an arthroscopy.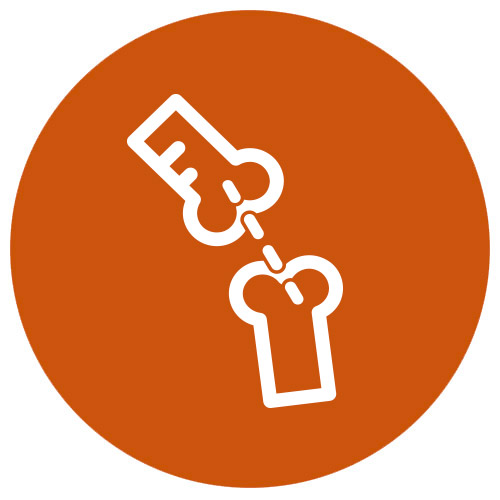 CRUCIATE LIGAMENT
Anterior cruciate ligament (ACL) injury is the most common ligament injury in sport and of the knee, and is an injury which implies not being able to perform any type of sport involving twisting or pivoting. We have the latest techniques for repairing the ACL through arthroscopy and will advise you on the most appropriate in each case, as well as which graft would be best (hamstrings, patellar, quadriceps, the tissue bank) in order to be able to get back to playing sports again with total normality.
CARTIILAGE LESIONS
Cartilage lesions are irreversible and lead to permanent damage to the joint and the early onset osteoarthritis in cases of serious injury. We have the latest techniques in cartilage treatment to try and get it to regenerate, and will advise you of the most advisable treatment in each case (Meshes, Stem Cells, BST-Cargel...)
SHOULDER ARTHROSCOPY
Recurrent instability and dislocation injuries. Lesions on the labrum can cause the shoulder to become unstable and prevent us from moving with normality, and even causing it to move "out of place", which can cause excruciating pain. These injuries are grouped under various acronyms: Bankart, ALPSA, SLAP, Hill-Sachs... Each case must be treated individually. Arthroscopy can access the inside of the shoulder and repair these lesions without having to make large incisions. Thanks to this method we can take up our previous sporting activity once again. This technique can also be applied effectively when repairing the tendons of the rotator cuff muscles (Supraspinatus, infraspinatus and subscapularis) that can be injured by trauma or by degeneration.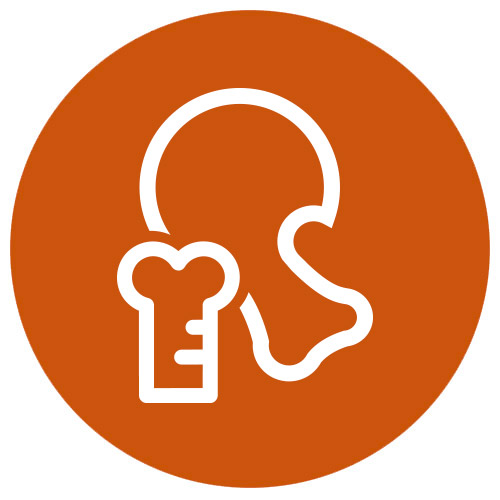 HIP ARTHROSCOPY
Known as femoroacetabular impingement. There are some forms of "abnormalities" of the hip (CAM, PINCER) which cause lesions on the cartilage of the femoral head or the acetabulum, as well as to the acetabular labrum. This combination can lead to a limited movement and a pain which is often crippling even when doing daily activities. This is known as hip disease in young adults (30-60 years). Arthroscopy gives us the option of fully treating this pathology, which could perhaps prevent wear in the joints and the need for placing an artificial hip in the patient before it is really necessary. All of these types of treatment should be personalised for each patient on the basis of the existing lesions.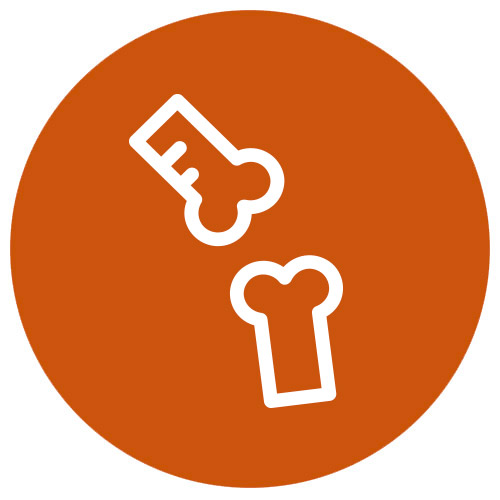 RAPID RECOVERY IN KNEE PROTHESIS
This is a multidisciplinary system with which we try to achieve the best results for the patient in the shortest possible time. Applying minimally invasive surgery systems as well as involving the patient to start early physiotherapy enables those who have undergone knee prostheses surgery only needing 2 days hospitalization.
Strengths
Through arthroscopy we can perform very complex operations with all the benefits that come with arthroscopic surgery.
In addition to the techniques mentioned above we can also perform: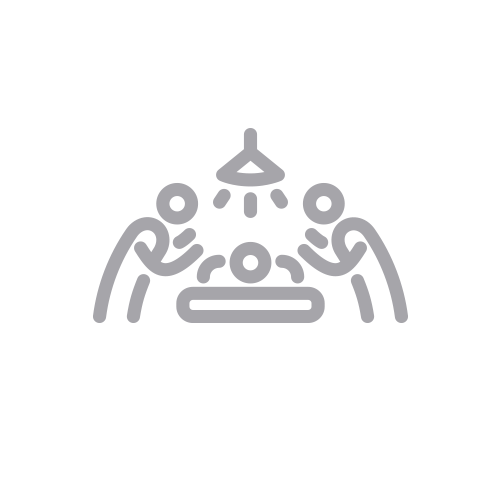 ARTHROSCOPICAL LATISSIMUS DORSI TRANSFER FOR IRREPAIRABLE ROTATOR CUFF TEARS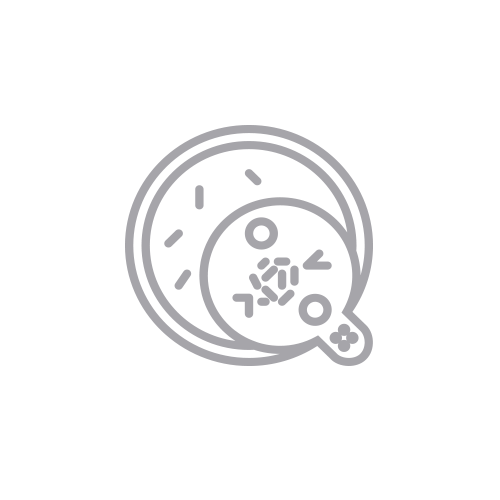 MENISCAL TRANSPLANTS FROM THE TISSUE BANK IN CASES OF POST MENISCECTOMY SYNDROME FOR PREVIOUS MENISCUS REMOVAL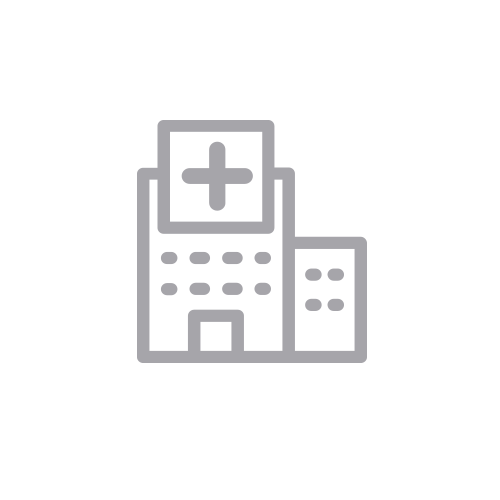 PROSTHETIC KNEE USING THE RAPID RECOVERY SYSTEM, WHICH IN SOME CASES CAN BE DONE WITH ONLY 1 DAY'S HOSPITALIZATION. WE ARE THE FIRST HOSPITAL IN SPAIN TO INTRODUCE THIS SURGERY SYSTEM
All members of the team including the surgeons, anaesthetists, physiotherapists and nurses in the operating theatre and the room combine their skills in this multidisciplinary team focused on obtaining the best results for the patient. It is the surgeon responsible in each case who personally supervises the entire process during the patient's stay in hospital. The whole team is fully trained and prepared to perform this type of highly specialised surgery.
Process
Sport is becoming increasingly important in society, and more and more people practice different types of sports for various reasons: to keep in shape, to maintain A healthy lifestyle, competition and even out of necessity due to certain pathologies... The increase in people practising sports, often without sufficient preparation and knowledge, has caused an increase in joint, muscles and tendon lesions, which can, in some cases, cause serious damage if they are not diagnosed and treated well. Many of these lesions can be solved with an arthroscopy.
These lesions often require a diagnosis and early treatment, since in some cases the lesion may progress and cause serious damage in the future. At barnaclínic+ we can offer immediate diagnostic services and treatment in just a few days.
| | |
| --- | --- |
| A. | WHEN THE PATIENT VISITS AS AN OUTPATIENT AND THE DIAGNOSIS IS CONFIRMED, IT IS POSSIBLE TO SCHEDULE THE SURGERY FOR THE FOLLOWING DAY. |
| B. | IN THE CASE OF ARTHROSCOPIC SURGERY, THE PATIENT IS DISCHARGED THE DAY AFTER THE SURGERY WITH VERY PRECISE GUIDELINES REGARDING THE PHYSIOTHERAPY PROCESS THEY SHOULD FOLLOW AFTERWARDS. |
| C. | DEPENDING ON THE COMPLEXITY OF THE SURGERY AND THE REHABILITATION PROCESS, THE PATIENT MAY RETURN TO THEIR COUNTRY IMMEDIATELY OR CONTINUE THEIR STAY IN BARCELONA IN A HOTEL FOR THE FOLLOW UP CHECK UPS BY THE TEAM OF SURGEONS WHO HAVE PERFORMED THE OPERATION. |
| | |
ARTHROSCOPIES PER YEAR





230

KNEE











220

SHOULDER











50

HIP











40

WRIST, ANKLE, ELBOW






PROSTHESIS FITTED PER YEAR





465

Total knee arthroplasty











115

Total knee replacement






blog b+ (spanish)
Recientemente, Clarivate Analytics ha publicado los Highly Cited Researchers, la lista de científicos e investigadores más influyentes del mundo. En la clasificación de este año figuran hasta cuatro profesionales barnaclínic+. Han sido reconocidos como expertos líderes en las investigaciones de mayor impacto científico del mundo en cada una de sus especialidades. Estamos hablando de los Drs. Josep […]

El Dr. Eduard Vieta, experto en Trastorno Bipolar de Psiquiatría barnaclínic+, recibió hace unos días el premio en investigación de la Federación Mundial de Sociedades de Psiquiatría Biológica (WFSBP). El jefe del grupo de Trastorno Bipolar del IDIBAPS fue galardonado en junio, durante el XIII Congreso de la WFSBP celebrado en Copenhague. Referente mundial en investigación sobre […]

Los pasados días 6 y 7 de julio, en el Hospital Clínic de Barcelona, tuvo lugar la tercera edición consecutiva del Curso Internacional de Cirugía tiroidea avanzada. Se trata de un curso teórico-práctico de ámbito internacional destinado a especialistas en Cirugía del Tiroides. En esta edición, los cursillistas eran procedentes de los Países Bajos. Sobre las […]