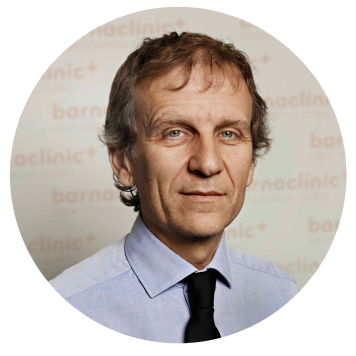 EXPERIENCE
More than 30 years of experience.
Specialisation:
· Global pioneer of robotic and laparoscopic surgical techniques (NOTES and LESS techniques).
· Surgical oncology (prostate, kidney and bladder).
· More than 500 annual surgeries for more than 25 years. More than 100 are performed through natural body cavities.
Success rates
· World's first transvaginal nephrectomy (2007).
· World's first transvaginal kidney extraction due to a tumor (2009).
· World's first robotic transvaginal kidney transplant (2015).
RESEARCH
· Author of more than 170 national and international scientific publications and 17 book chapters.
· Invited to numerous European and North American universities. He gives an average of 50 international conferences per year.