24 March, 2016
Dr. Antonio Alcaraz: "Surgery is 80% science and 20% art"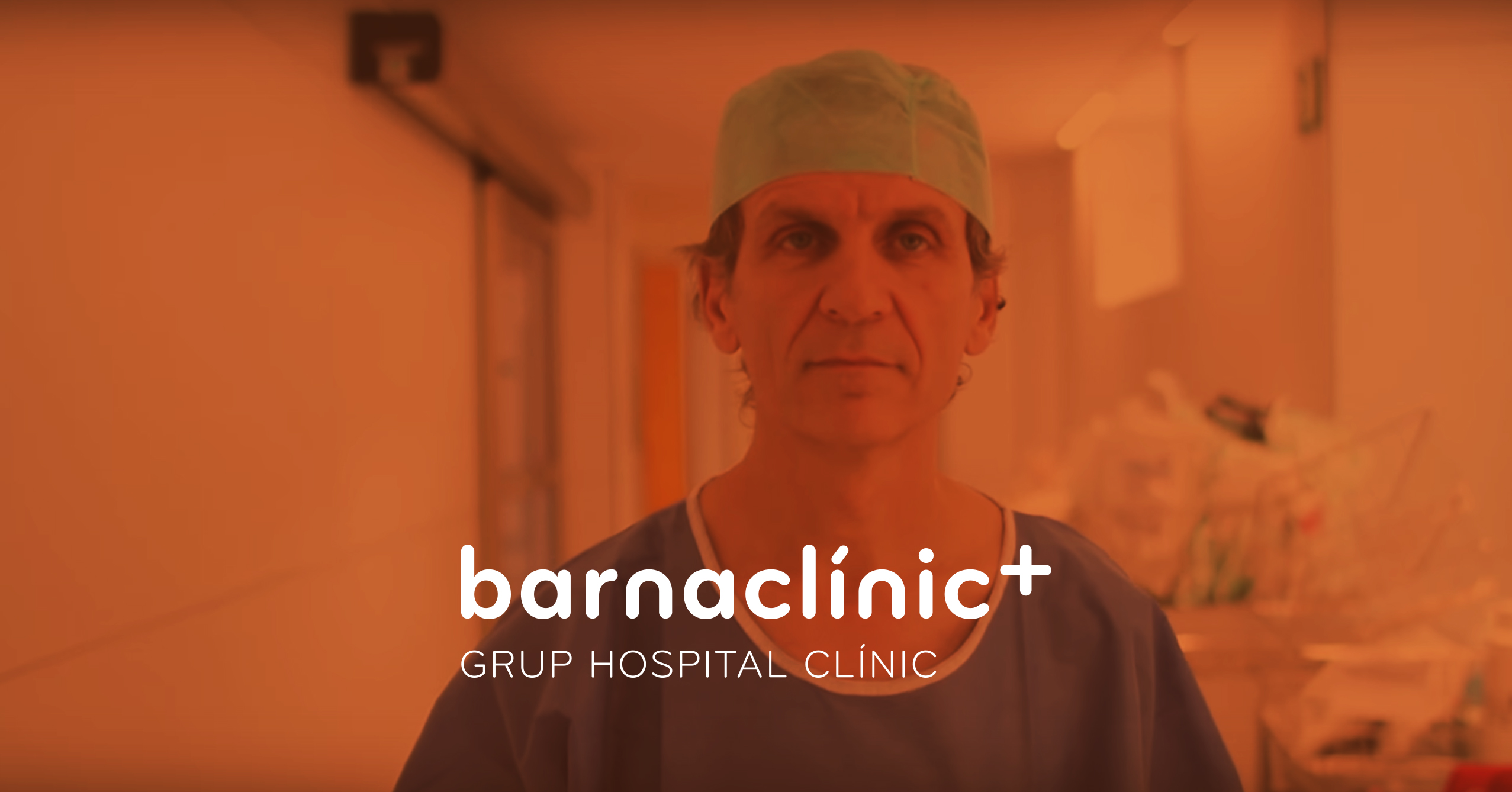 We have released the official channel barnaclínic+ on youtube featuring Dr. Antonio Alcaraz, in the first video of the section Our professionals.  In these videos, our experts will talk about their work, their environment, their team and facilities and their present and future projects.
Dr. Antonio Alcaraz  is a specialist in urology at the Hospital Clínic and the barnaclínic+, and professor at the University of Barcelona.


Dr. Alcaraz is an internationally renowned surgeon, specialist in surgical oncology and renal transplants. He leads the research group in Genetics and urologic tumors  at the Institut d'Investigacions Biomèdiques August Pi i Sunyer (IDIBAPS) and is a Professor of Urology in the surgery department at the University of Barcelona.
"A passionate person"
He describes himself as "passionate" and acknowledges transmitting the trait of his personality in everything he does, "including in surgery". That passion has led him to search for new ways of operating and new surgical techniques.  Dr. Antonio Alcaraz has been a world pioneer in the use of laparoscopic and minimally invasive robotic surgery techniques applied to urology and renal transplantation.
"The patient is the centre of everything"
For Dr. Alcaraz "the patient is the centre of everything and everything should revolve around them".  This premise has motivated him to develop new minimally invasive surgical methods which, he says "leave practically no scars and offer a fantastic recovery". And it is that as a surgeon, he considers that he must work with the latest technological advances, "but without losing sight of the historical references and doing good surgery".
"Surgery is 80% science and 20% art"
Dr. Antonio Alcaraz believes that "surgery is 80% science and 20% art".  It doesn't just involved science, knowledge and technological advances; for him, a very important part of his work is eminently creative, and he states: "it has more to do with art".
"A really promising future"
His team recently conducted the first full kidney transplant through the vagina in the world, something that was impossible five years ago. Dr. Alcaraz beleives this achievement will seem small in comparison with what will be attained within the next five years. According to the expert, technological renovation, along with the great human assets at the Grup Hospital Clínic, will make the future, according to his words: "really promising for all us and, above all, for our patients".