Activity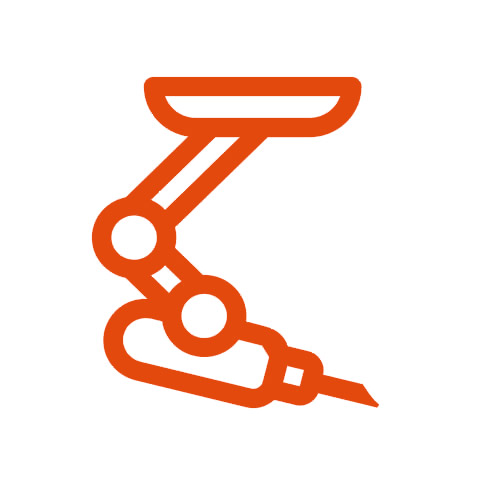 Since 2009 living donors nephrectomies are done using the transvaginal access por trocar introduction and specimen retrieval when feasible. In 2010 we introduced LESS (Laparo endoscopic single site surgery) technique for living donor nephrectomy. To date more than 100 transvaginal living donor nephrectomies have been done and more tha 60 LESS living donor nephrectomies with good results.
In August 2015, we introduced the robotic surgery in the kidney transplantation specially in obese recipients, in two cases we introduced the kidney graft trough the vagina recicient.
In March 2016, a record of kidney transplants was archieved by the team led by Dr. Alcaraz with a total of 24 kidney transplants. During the first 9 month of 2016 a total of 55 kidney transplants (deceased and living) have been performed in the Hospital Clínic, of which 14 were assisted by the Da Vinci system.
"Our goal is to reach 40% of transplants living donor kidney transplant assisted by robot. Since last summer we have taken a leap forward and we want to carry on this path", says Dr. Antonio Alcaraz. Dr. Alcaraz also indicates that "Robotic surgery is our preferred technique for living donor kidney transplantation. We reserve open surgery when surgical difficulties are expected ".
The incorporation of robotics in kidney transplantation is a breakthrough, according to Dr. Alcaraz opinion because "we were not able to use laparoscopy because the instruments didn't allow us to maneuver properly. With the Da Vinci Xi we can get more movement than with a human wrist and we can move it with high accuracy because every gest is reproduced on a scale of 1 to 10. This means we can get a minimum displacement with a natural movement".
Lines of care
KIDNEY TRANSPLANTATION
The treatment of choice for End stage renal disease (ESRD) is kidney transplantation, because offers a better survival and quality of live. Living donor kidney transplant give a better results than a cadaveric one. The introduction of minimally invasive techniques in living donor nephrectomies like the transvaginal amb single port surgery have represent an increase in donor interest, because the reduction on morbidity and better cosmetic results.
The first kidney removal (affected by cancer) through the vagina, and the first robotic kidney transplantation with implantation of the graft through the vagina were performed in the Hospital Clínic, under the direction of Dr. Antonio Alcaraz, using minimally invasive and robotic surgeries. Since then, Dr Alcaraz's team has performed about 100 single-port nephrectomies, 60 of these living donors, and another 130 transvaginal nephrectomies (NOTES), of which 100 were living donors. Last year, of the 60 living-donor kidney transplants, 25 extractions were transumbilical or transvaginal. The NOTES technique enables a short postoperative period and less pain, in addition to minimising the cosmetic impact, as it leaves no visible abdominal scars.
Hospital Clínic already performs 25% of living donors kidney transplants using robotic surgery. The kidney robotic transplantation technique is complex but it is totally standardized.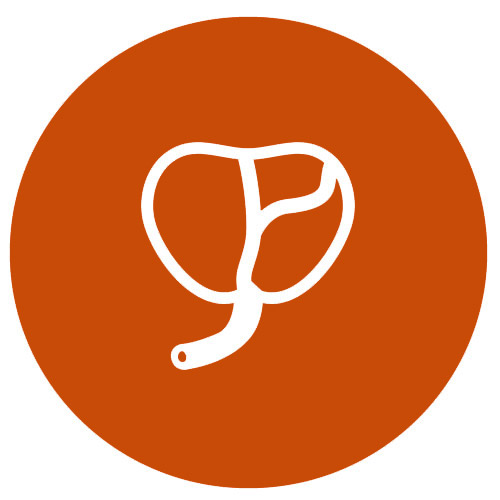 PROSTATE CANCER SURGERY
The Urology team of barnaclínic+ is an international reference, leader and pioneer group in the treatment of prostate diseases using minimally invasive and robotic surgery.
Hospital Clínic became the first hospital in Spain, and one of the firsts in Europe in using the surgical robot da Vinci Xi. This high technology equipment is used by the team of Dr. Antonio Alcaraz to perform surgical procedures with the minimal invasion for the patient for the treatment of prostate cancer and other urological diseases. The Da Vinci Xi surgical robot opens the door to perform many more surgical procedures from a minimal invasive approach and with a greater precision than conventional laparoscopy.
The use of robotic techniques in prostate surgery can benefit the maintenance of the sexual function of the patient and can make possible the maintenance of a low level of surgical margins.
The barnaclinic+ Urology team is reference in Europe in all urological disorders. Specially in the diagnosis and treatment of prostatic hyperplasia and prostate cancer, kidney cancer and transplantation.
They are leaders and pioneers in minimally invasive (NOTES and LESS) and robotic surgery techniques. The team led by Dr. Antonio Alcaraz is famed for its research and innovation. "Thanks to the commitment of the whole team we could place the Clinic in the kidney transplant forefront of Europe or even the World", says the Dr. Alcaraz.
Estimated time frame for kidney trasplant
| | | |
| --- | --- | --- |
| | RECIPIENT AND DONOR EVALUATION | 2 days |
| | ICU STAY RECIPIENT | 0 day |
| | HOSPITAL STAY | |
| | DONOR | 2 days |
| | RECIPIENT | 7 days |
| | ONCOLOGY SURGICAL PATIENT | 3 days |
| | IN BARCELONA | |
| | DONOR | 2 weeks |
| | RECIPIENT | 30 days |
Material resources
DA VINCI XI ROBOT

HOSPITALIZATION ROOMS

DAY HOSPITAL

SPECIFIC SURGICAL ICU

HIGHLY TRAINED
INTERVENTIONAL RADIOLOGY

LAST GENERATION
3D ULTRASOUND SCAN

INTEGRATED OPERATING THEATER,
3D LAPAROSCOPIC TOWER
AND ROBOTIC TECHNOLOGY

EXPERTISE IN ULTRASOUND
EXPLORATION AND THERAPEUTIC
PROCEDURES

GREEN AND HOLMIUM LASERS
Our results
OUR RESULTS IN KIDNEY TRANSPLANTATION
| | | |
| --- | --- | --- |
| | | |
| | 50 | Living Donor Kidney Transplantation/ year |
---
SURVIVAL RATE

Patient Survival

Graft Survival
Our results in Prostate cancer surgery
| | | |
| --- | --- | --- |
| | +1.500 | Radical prostatectomies |
| | 70/year | Robotic surgeries |
---
SURVIVAL RATE

Overall Survival

Disease Free Survival
Blog b+
El servicio de oftalmología de barnaclínic+ ofrece un nuevo servicio para aquellos pacientes, usuarios de lentes de contacto, los cuales, por su patología (queratocono, trasplante de córnea, síndrome de ojo seco severo), no pueden hacer uso de lentes de contacto convencionales. Las lentes de contacto de apoyo escleral o lentes esclerales, desde ahora disponibles en […]

El pasado 13 de mayo se celebró el Día Internacional de la Enfermera en el Hospital Clínic de Barcelona. En el acto, además de concederse diversos reconocimientos para este colectivo, se entregaron los IV Premios barnaclínic+. Un año más, barnaclínic+ apuesta por potenciar la formación y la actividad investigadora de los profesionales de enfermería del Hospital Clínic. Estos premios, consistentes […]

Desde este mes, en barnaclínic+ contamos con un nuevo servicio de Medicina Estética. Con la Dra. Eva Guisantes como referente, nuestro equipo está formado por profesionales referentes nacionales e internacionales en su especialidad, que nos permiten ofrecer los últimos procedimientos no invasivos en Medicina Estética y rejuvenecimiento. "Buscamos un trato profesional y cercano, la máxima […]