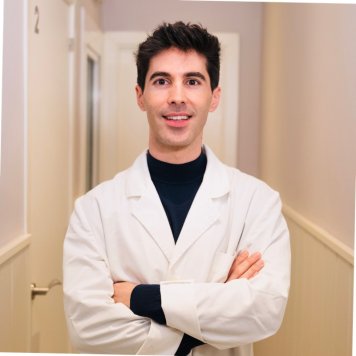 Dr. Francisco Vílchez Oya
Languages: Spanish | Catalan | English
CURRENT POSITION
Specialist in Rheumatology of the Anesthesia, Resuscitation and Pain Therapy Service of the Hospital Clínic de Barcelona and barnaclínic+
· Collaborating teacher. Master in Autoimmune Diseases. TECH España University. Courses 2020-2021/2021-2022.
---
Seleccione el servicio que desea:
EXPERIENCE
· More than 6 years of experience.
· More than 1000 echo-guided percutaneous intervention techniques in the musculoskeletal system.
Specialization
· Rheumatology
· Pain management (acute and chronic) of musculoskeletal pathology.
· Inflammatory diseases.
· Autoimmune diseases.
· Regenerative Medicine techniques with platelet-rich plasma (PRP) in the musculoskeletal system using ultrasound.
· Techniques of percutaneous intervention for musculoskeletal pathology using ultrasound.
RESEARCH
· 12 publications in national and international magazines.
· Cumulative Impact Factor: 40.044
· Author of the chapter: Follow-up of the patient with Sjögren's syndrome. Master's in Autoimmune Diseases. Tech University ISBN-13 978-84-1395-103-4

· Reviewer of international magazines:
- The Journal of Rheumatology.
- World journal of surgical oncology
- Case reports in Dermatological medicine.
- Drugs in R&D.
- Clinical Reviews in Allergy & Immunology.