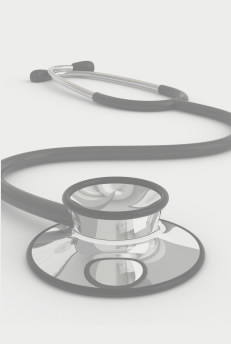 One of the surgical advances that has been accepted most quickly over recent years is the use of laparoscopic surgical techniques.
The Hospital Clínic has been a pioneer in the use of laparoscopic surgery for the treatment of colorectal cancer. One study conducted by the Gastrointestinal Surgery Department was the first publication with a high level of scientific evidence to show the advantages of laparoscopic surgery over conventional surgery for the treatment of colon cancer.
This has resulted in the department being considered a Referral Center both nationally and internationally for the use of laparoscopic techniques, both for treating colorectal cancer and carrying out training courses for surgeons from all over the world.
Definición
The laparoscopic technique has brought about a radical change in the way surgery is performed as the publication of numerous papers in medical literature comparing laparoscopic surgery with the so-called open or conventional surgery show a series of advantages in the post-operative period of patients undergoing laparoscopic surgical techniques, such as:
Disappearance of post-operative ileus.
Less pain and therefore decreased need for analgesia.
Fewer post-operative complications.
Less impairment of respiratory function.
These benefits result in a shorter patient recovery time, shorter hospital stay and shorter convalescence.
Although laparoscopic techniques were initially accepted as the treatment of choice for gallstones, their use has gradually grown to treating most diseases affecting the abdominal cavity. Technological advances have allowed laparoscopic surgery to be used for treating more complex conditions, such as benign and malignant colon and rectal diseases.
Laparoscopic colorectal surgery should respect the basic principles of surgery in this area. Firstly, a series of considerations should be taken into account according to the type of condition for which the technique is to be used. Therefore, in patients with benign diseases, only technical issues should be considered regarding correct exposure of the area to be operated on in order to adhere to infection control principles. However, when treating cancer, it is vital to carefully follow oncological resection guidelines in addition to the aforementioned technical issues.