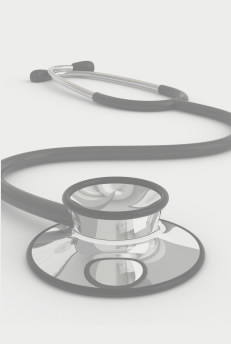 Prevention is the best formula for achieving a longer, healthier life. barnaclínic+ offers everyone a personalized check-up adapted to their own individual needs and characteristics. The check-up clinic carries out a comprehensive assessment of each individual and draws up a full, in-depth check-up proposal. This type of check-up tends to be requested by the physician according to the patient's specific needs based on health status, or by special professions such as sportsmen and women.
WHO ARE CHECK-UPS FOR?
Healthy people who want to know their general health status and possible risk factors that should be monitored.
People with an illness who want to assess possible repercussions and prevent future diseases.
WHY SHOULD I HAVE A CHECK-UP?
barnaclínic+ offers a program to thoroughly evaluate your health status for:
Analysis and treatment of possible symptoms.
Early detection of diseases.
Cancer prevention
Early prevention and detection are the most effective weapons for curing cancer. barnaclínic+ offers programs aimed at the early detection of cancer to increase your chances of being cured.
Early detection of breast cancer.
Early detection of lung cancer.
Prevention of colon cancer.
Early detection of melanoma.
Early detection of prostate cancer.
Early detection of liver cancer.
Early detection of neurological cancer.
Evaluation of risk factors.
WHAT DOES A CHECK-UP INCLUDE?
The check-up starts with a visit to an internist who assesses the patient's habits, symptoms, genetic history, etc. Based on the information obtained, the physician recommends different tests.
The patient undergoes the required diagnostic tests (lab tests, imaging tests, etc.). Finally, the physician informs the patient of the results, issues a report and gives any relevant recommendations.
WHAT ELSE DOES BARNACLÍNIC OFFER?
Safety
The results of barnaclínic+ and its capacity to diagnose and treat any disease are backed by the experience and scientific qualifications of Hospital Clínic de Barcelona.
Innovation
Hospital Clínic de Barcelona is a leader in the research and practical application of new techniques and treatments. It has the most advanced technologies and highly prestigious professionals that lead innovative health care projects.
Comfort
All tests are performed at the same site and the entire check-up generally takes less than one day.