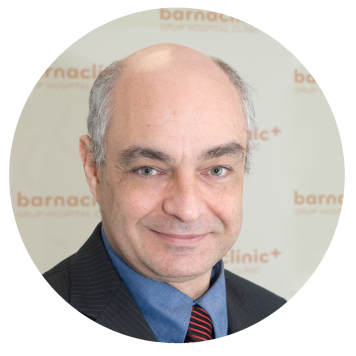 Dr. Manuel Bernal Sprekelsen
---
Formación
Bachelor of Medicine and Surgery from the Universidad de Valencia, (1982).
Doctor of Medicine and Surgery from Johannes Gutenberg-Universität Mainz (Germany) (1982).
ENT (ear, nose and throat) and Head and Neck Surg. specialist
ENT Full Professor at Universidad de Barcelona.
Privat-Dozent (lecturer) at Ruhr-Universität, Bochum, Germany.
Areas of interest
Endoscopic surgery of the paranasal sinuses and anterior skull base.
Endoscopic dacryocystorhinostomy.
Reconstructive middle ear surgery.
Transoral laser surgery for malignant tumors with larynx preservation.
Research
Experimental model for studying paranasal sinus growth and mucosal regeneration after endoscopic sinus surgery.
Experimental model for allergic rhinosinusitis.