FACIAL FEMINISATION IN BARCELONA
There are different interventions to achieve facial feminisation. All these plastic surgery techniques aim to give your face a more feminine appearance. Your face is the reflection of your identity, the greatest expression of your personality and, for this reason, facial feminisation is a crucial step in the process of gender confirmation. In fact, a face that is not congruent with your gender identity can generate great discomfort, anxiety or lack of self-esteem. At barnaclinic+ we have the best plastic surgeons and specialists in transgender surgery. Our professionals offer you all types of facial feminisation surgeries; we can modify the contour of your forehead, beautify the region around your eyes, retouch and make your nose smaller, raise your cheekbones and enlarge your lips, retouch your jawline and refine your chin. All this to give the most feminine appearance possible to your face, improving your self-esteem and trying to help cure gender dysphoria.
The best plastic surgeons to accompany you on your gender confirmation journey. We change your face and help you connect your outer appearance with your personality.
TYPES OF FACIAL FEMINISATION SURGERY
FEMINISING RHINOPLASTY
Feminising rhinoplasty is nose reconstruction surgery in which, by increasing or reducing the size of the nose, we can change its configuration to obtain a more harmonious and feminine nose. It is one of the most common facial feminisation surgeries. Nowadays, we can create natural noses that help to soften the features, giving a more youthful image and finer features.

WALNUT REMOVAL OR THYROPLASTY
One of the most popular procedures to feminise the face is thyroplasty, the reduction of the Adam's apple or elimination of the nut. A typical characteristic of biological men is the presence of this prominent cartilage, which is why it is advisable to have this operation performed as soon as possible to better adapt to the new reality as a woman. It is a relatively simple surgery which, in most cases, is performed under local anaesthesia plus sedation and takes very little time.
CHEEK AUGMENTATION
Cheek augmentation is a surgery to feminise the face in which, by means of a prosthesis, we raise and enlarge your cheekbones. To achieve feminisation and total harmony of the face, this procedure is usually associated with rhinoplasty, mentoplasty, facelift and/or blepharoplasty. Cheek augmentation will soften your features and give your face a more sensual and feminine appearance. As with thyroplasty, it is a relatively simple operation, which may require local anaesthesia or local anaesthesia with sedation and, if not combined with other procedures, takes no more than 45 minutes.

MENTOPLASTY AND FEMINISED FACIAL PROFILE
As we have seen, most facial feminisation procedures aim to achieve facial harmony. To achieve this, they are often combined with each other. Mentoplasty, which serves to increase or reduce the size of the chin, is no exception. It is usually associated with rhinoplasty and consists of projecting the chin or reducing the jawbone, depending on the result we want to achieve. Mentoplasty will help you to balance your features, soften your profile and highlight your mouth and lips.

FEMINISING FACELIFT OR RHYTIDECTOMY
A facial feminisation intervention, but also a rejuvenation intervention, is the facelift or rhytidectomy. This is a procedure designed to lift or tighten the skin of the face, with the aim of reducing folds and wrinkles and/or reshaping your face and giving it more feminine features.
STAY IN BARCELONA FOR FACIAL FEMINISATION SURGERY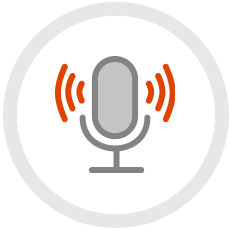 FEMINISING RHINOPLASTY
- Duration of surgery: 2-3 hours
- Anaesthesia: General
- Hospitalisation: 1-2 days
- Return to your country: 5-7 days
- Nasal packing: 2 days
- Nasal splint: Between 5-7 days
- Real results: Visible from the first month, definitive in one year.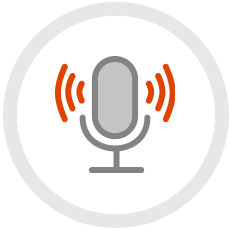 THYROPLASTY
- Duration of surgery: 1 hour
- Anaesthesia: Local plus sedation
- Days of hospitalisation: 0-1
- Return to your country: 1-2 days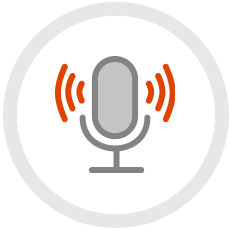 CHEEK AUGMENTATION
- Duration of surgery: 30-45 minutes
- Anaesthesia: Local or local anaesthesia with sedation
- Days of hospitalisation: 0
- Return to your country: 1-2 days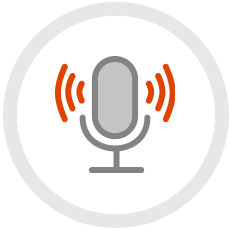 MENTOPLASTY
- Duration of surgery: 1-3 hours
- Anaesthesia: General
- Days of hospitalisation: 0-1
- Return to your country: 1-2 days
- Visible result: 1.5 to 3 months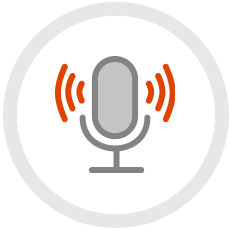 RHYTIDECTOMY
- Duration of surgery: 2-5 hours
- Anaesthesia: General
- Days of hospitalisation: 0-2
- Return to your country: 5-10 days
- No sun exposure: 30 days
- Relative rest (non-exertion): 6 and 8 weeks
barnaclínic+ stories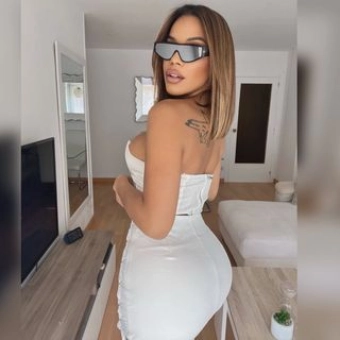 "I was also very satisfied with my operation with Dr Mauricio. I am very happy. Thank you."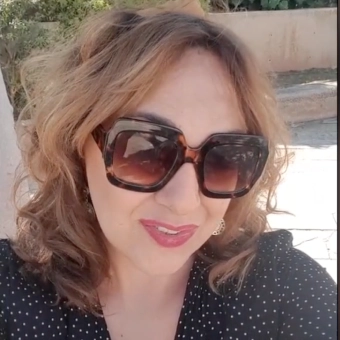 "I was operated on by Dr. Mauricio Raigosa two years ago and I am delighted! Thank you doctor. I had my first orgasm after 3 months" "I am operated by Dr Mauricio Raigosa and I am very happy. Many pleasurable orgasms, I can climax. The best thing I have been able to do"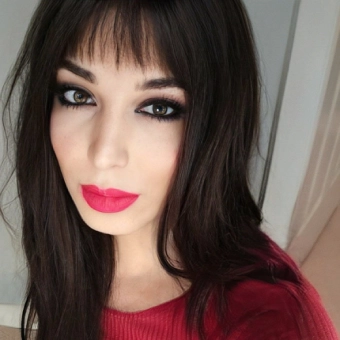 "I have had vaginoplasty surgery by Dr Mauricio Raigosa. I am very happy with his surgery, and the dilatations... everything was great. The treatment of the whole team of surgeons, anaesthetists and nurses was great. All were very attentive. If I could rate a review it would be five stars. Thank you very much Don Mauricio for curing my gender dysphoria"
WE ACCOMPANY YOU THROUGHOUT THE PROCESS
You will speak by video conference with your surgeon or the team that will perform your operation.

We will plan with you the treatment plan, the trip and the stay in Barcelona.

We will organise the trip in the most comfortable way for you, we will offer you accommodation options near the hospital, in the centre of Barcelona.

Throughout the whole process, our team will be at your disposal to accompany you and answer any questions you may have in your language.
Receive your treatment plan within 48h
Let barnaclinic+ accompany you on this journey. Our team of expert facial feminisation surgeons in Barcelona is at your disposal.
We will send you your treatment plan within 24 - 48 hours.
WHY HAVE SURGERY AT BARNACLINIC+?
PROFESSIONAL REFERENCES
Our surgeons, medical specialists, nurses and patient care staff are specialised in the treatment and care of patients like you. Our surgeons are international leaders in gender confirmation. They have extensive clinical, care and research experience in the different types of transgender surgery.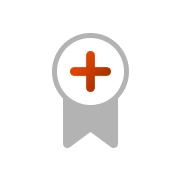 THE HOSPITAL CLÍNIC DE BARCELONA GROUP
barnaclínic+ is part of the Hospital Clínic Group of Barcelona, a university centre with more than 100 years of history that combines teaching, research and care of the highest level. Tradition and innovation are at your disposal.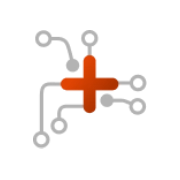 THE BEST FACILITIES, THE BEST TECHNOLOGY
The Hospital Clínic Group in Barcelona has been chosen several times as the best hospital in Spain and one of the best in the world. This is due to the quality of its care, the level of excellence of its professionals, and the fact that it has the latest and best technology in state-of-the-art facilities.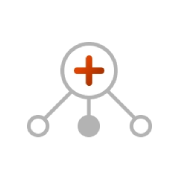 IN THE CENTRE OF BARCELONA
barnaclínic+ is located in the centre of Barcelona, in the Eixample district. Around our hospital, you will find all the services you need for maximum comfort. Well-connected to the airport, from barnaclínic+ you will be able to visit any part of the city with ease.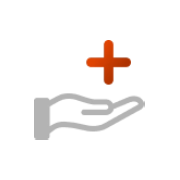 PERSONALISED ATTENTION
We have a Patient Care Service that will be at your disposal throughout the entire process. A team of professionals dedicated exclusively to caring for patients like you, who speak your language and who will answer any questions you may have at any time.
EXPERT SURGEONS IN FACIAL FEMINISATION