18 October, 2018
New Foetal Alcohol Spectrum Disorders Unit, diagnosis and multi-disciplinary follow-up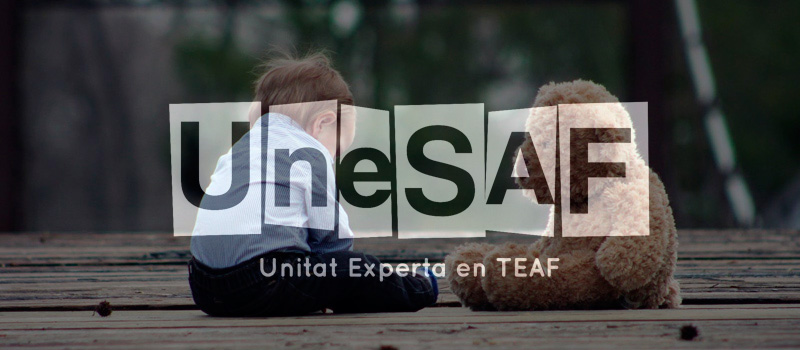 The New barnaclinic+ Paediatric FASD Unit (UneSAF) offers diagnosis and follow-up for children affected by Foetal Alcohol Spectrum Disorders. Made up of a multidisciplinary team of leading experts, on a national and international level, with over 15 years' experience in FASD-related treatment, teaching and research. Furthermore, it is the only Unit in the country to specialise in this disease and offer diagnosis and psychological (cognitive-behavioural), speech therapy and educational treatment, among others.
WHAT ARE FOETAL ALCOHOL SPECTRUM DISORDERS (FASD)?
Foetal Alcohol Spectrum Disorders (FASD ) are a group of different physical, mental, behavioural and cognitive disorders which an individual may present if exposed to alcohol during antenatal development.
Alcohol affects the development of the nervous system during pregnancy, and may also damage other developing organs. FASD is an umbrella term for various clinical forms of this disease: full and partial Foetal Alcohol Syndrome (FAS), Alcohol- Related Birth Defects (ARBD) and/or Alcohol–Related Neurodevelopmental  Disorder (ARND).
The most serious form of FASD is full Foetal Alcohol Syndrome (FAS), and its clinical manifestations range from morphological malformations, to growth impairment and central nervous system disorders, expressed as cognitive, behavioural, socialisation and learning disorders. 
What are the causes of FASD?
As we have already mentioned, the consumption of alcohol during pregnancy may give rise to a broad spectrum of adverse effects in the developing foetus. Antenatal exposure to alcohol gives rise to a dysfunction in the Central Nervous System (CNS) owing to structural and functional brain damage. These structural alterations can be seen through Magnetic Resonance Imaging, and the most common are: microcephaly; decrease in the volume of white and grey matter; malformation or agenesis of the corpus callosum; decrease in the volume of the caudate nucleus, the hippocampus or the frontal, temporal or parietal lobes.
The severity of damage owing to antenatal alcohol exposure depends, principally, on the dose consumed, the time and pattern of consumption, as well as the individual's genetic susceptibility.
Consequences of FASD
The term Foetal Alcohol Spectrum Disorders merely describes a series of clinical alterations which allow us to diagnose the damage produced by antenatal alcohol impairment; however, there is no specific treatment for it as it is a syndromic symptom.
Some of the most common alterations in children with FASD are: impaired working memory, emotional management problems and theory-of-mind deficits. At a clinical level, these difficulties may take the form of: Attention Deficit Hyperactivity Disorder (ADHD), learning difficulties, mental retardation, literacy problems, behavioural disorders, etc.
THE NEW BARNACLÍNIC+ FASD UNIT
The new barnaclínic+ FASD Unit offers diagnosis and follow-up for such cases. A group of professionals from different disciplines, leading experts on an international level, and with over 15 years' experience, visit these patients and establish a personalised follow-up programme for each case.
Diagnosis of FASD
In the FASD Unit (UneSAF), diagnosis is made by a multidisciplinary team, made up principally of psychologists and paediatricians. Experience acquired in clinical practice and research enables them to offer a precise diagnosis, based on internationally established clinical criteria. The FASD Unit also has specific expert material for diagnosis and follow-up, including clinical guidelines for parents and schools and an app for clinical diagnosis, among others.
Treatment of FASD
The barnaclínic+ FASD Unit offers patients comprehensive follow-up, incorporating different disciplines, and which is conducted by means of various types of visit: pre-adoptive, post-adoptive, diagnostic, follow-up, case study and for coordination with professionals and resources.
The treatment of the associated symptoms is also conducted in a multidisciplinary manner, and is of a psychological, speech therapy, educational, cognitive-behavioural and, highly exceptionally, pharmacological nature.
---