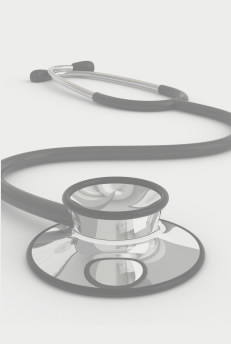 Clinical Oncology (Radiotherapy) is the specialty that deals with the external radiotherapy and brachytherapy treatment of oncological patients, although it is also indicated in some non-neoplastic diseases. It is part of the Institut Clínic de Hematologia i Oncologia (ICMHO), which ensures perfect coordination with the Medical Oncology team in the combined or sequential application of radiotherapy and chemotherapy.
The advantages of this organizational system include joint decision-making regarding the therapeutic strategy and perfect coordination in the application of the various diagnostic measures and treatments. Post-treatment monitoring is also better structured.
Available technological equipment:
Virtual and conventional simulation and planning unit with CT scan
Three-dimensional dosimetry systems
6 MV linear accelerator with multileaf collimator and portal vision system
18 MV (photon/electron) linear accelerator with multileaf collimator and portal vision system
Superficial radiotherapy for skin lesions
High dose rate brachytherapy (microSelectron HDR)
Low dose rate brachytherapy for gynecology (Selectron)
Ir-192 brachytherapy with vaginal, labial mold technique, etc.
Areas of interest:
The team of specialists has accredited experience in many areas of oncology. We specialize in breast, gynecological, prostate, brain, lung, ENT and digestive tract neoplasms (rectum-sigmoid, pancreas, stomach and esophagus), plus lymphomas, skin cancer and TBI (total body irradiation) for leukemia.
We are especially experienced in combining radio- and chemotherapy, both as pre-operative (rectum) and post-operative therapy.