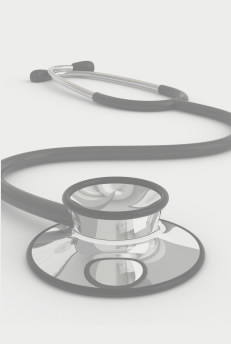 The Gastroenterology Department, which operates alongside the Institut Clínic de Malalties Digestives i Metabòliques (IMDM), employs professionals who are well respected nationally and internationally in the diagnosis and treatment of gastrointestinal and pancreatic diseases.
These diseases are among the most common health complaints, both in primary and hospital care. They are often chronic or long-term diseases, which require a specific medium- or long-term treatment and/or monitoring in order to prevent or detect complications early.
The Gastroenterology Department has professionals specializing in the diagnosis, treatment or prevention of most digestive diseases. Treatment is given by multi-disciplinary units comprising professionals who are highly experienced in their respective fields (physicians, nurses, psychologists, dietitians, stomal therapy nurses, etc.) in order to provide patients with comprehensive care.
Most members of the Gastroenterology Department work exclusively at Hospital Clínic, one of the most prestigious facilities in Spain and Europe in terms of both its scientific contributions and its innovative vocation.
Its professionals play a leading role in various scientific societies (Societat Catalana de Digestologia, Asociación Española de Gastroenterología, United European Gastroenterology Federation, American Gastroenterological Association and World Gastroenterology Organisation) and actively take part in editorial committees of the specialty's most prestigious journals (Gastroenterology, Gut, Clinical Gastroenterology and Hepatology, Gastroenterología y Hepatología, among others).
It is important to mention that integration of the Gastroenterology Department within the Institut Clínic de Malalties Digestives i Metabòliques (IMDM) favors relationships with other professionals from similar specialties (hepatology, gastrointestinal surgery, biliopancreatic surgery, etc.), a crucial aspect for ensuring correct care of patients with digestive diseases.
Diagnóstico
Most common diseases:
Gastroesophageal reflux disease: hiatus hernia, esophagitis, Barrett's esophagus
Esophageal cancer
Esophageal motility disorders
Gastroduodenal ulcer
Helicobacter pylori-related diseases
Non-ulcer dyspepsia
Gastric cancer
Celiac disease
Malabsorption syndromes
Chronic diarrhea
Chronic constipation
Irritable bowel syndrome
Inflammatory bowel disease: ulcerative colitis and Crohn's disease
Anorectal disease: hemorrhoids, anal fissure, anorectal fistulas
Bowel incontinence
Colorectal polyps and polyposis
Colon and rectal cancer
Gastrointestinal mucosal vascular malformations or abnormalities
Biliary disease: biliary lithiasis, cholecystitis, choledocholithiasis
Gallbladder and bile duct cancer
Acute and chronic pancreatitis
Pancreatic cancer
Neuroendocrine tumors
Tratamiento
Regardless of the areas of interest of the respective professionals, the Gastroenterology Department has specialized units for certain diseases:
Gastrointestinal Endoscopy Unit
This has the most advanced human and technological resources to ensure correct diagnosis and treatment of most digestive diseases:
Diagnostic and therapeutic esophagogastroduodenoscopy (eradication of esophageal and gastric varices, endoprosthesis placement, polypectomy)
Diagnostic and therapeutic colonoscopy (polypectomy, argon laser treatment, endoprosthesis placement)
Diagnostic and therapeutic endoscopic retrograde cholangiopancreatography (endoprosthesis placement)
Endoscopic ultrasound and endoscopic ultrasound-guided fine-needle aspiration
Capsule endoscopy
Percutaneous gastrostomy tube placement
Narrow band imaging endoscopy
Confocal endomicroscopy
Endoscopic mucosal resection and submucosal dissection
Bariatric endoscopy (intragastric balloon placement)
Inflammatory Bowel Disease Unit
To treat patients with ulcerative colitis or Crohn's disease. This unit has been a pioneer in the introduction of genetics into the care of these patients and in the use of new therapeutic approaches such as leukocytapheresis and bone marrow transplant in severe forms of the disease that are resistant to other treatments.
High-Risk Colorectal Cancer Clinic
To treat people who are at a high risk of getting this neoplasm based on their personal and/or family medical history.
This unit estimates the risk and proposes the most suitable strategy for its prevention, including genetic advice (with genetic testing and psychological support, if necessary), life habit modification and endoscopic screening or monitoring.
If a neoplasm is detected, it also offers the most appropriate treatment using either endoscopic techniques or minimally-invasive surgery.