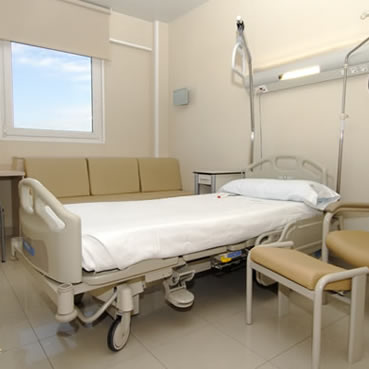 Ward
All rooms are single rooms and have a private bathroom and bed for a relative or companion.
Furniture is ergonomic and all rooms have the necessary equipment to guarantee a comfortable stay.
Beds have mechanisms that allow the healthcare staff to quickly change the position in the event of an emergency.
Bathrooms are adapted to improve patient care and personal hygiene.