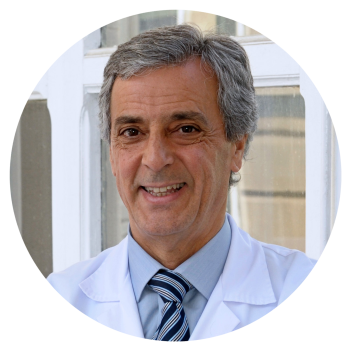 Dr. Juan Carlos García-Valdecasas Salgado
Head of the Service of General, Digestive and Hepatobiliopancreatic Surgery and Transplantation at barnaclínic+ and Hospital Clínic de Barcelona.
---
Faculty Chair of Surgery at the University of Barcelona.
In charge of Spain's first living donor liver transplantation, 2000, and of the first non-heart-beating donor transplant, 2002.
World reference in non-heart-beating donor organ extraction
(regional normothermic perfusion).
The Liver Transplantation Program was created 25 years ago. More than 1820 transplants (100 from living, 40 from non-heart-beating and more than 50 from domino donors).
His unit performs more than 70 annual surgeries and has intervened between 700 and 800 patients.
His non-heart-beating donor investigation project started
experimentally, has been taken to the clinical environment,
where it has been praised and successful, and continues.