HYSTERECTOMY AND ADNEXECTOMY IN BARCELONA
These two surgical techniques, hysterectomy and adnexectomy, are an integral part of female-to-male transgender surgery and are performed sequentially. Hysterectomy is performed with precision and care to remove the uterus, followed by adnexectomy, which involves removing the ovary and fallopian tubes. This is an essential intervention for the creation of male genitalia. This surgery is very safe and plays a significant role in the desired gender transition by providing a better quality of life and emotional well-being.
It is essential to have a medical team specialised and experienced in transgender surgery, as their knowledge and experience will allow them to obtain the best result and provide appropriate and personalised care.
The best gynaecological surgeons, and international references, are prepared to perform hysterectomy and adnexectomy in the safest way for each patient, with the best aesthetic and functional results.
WHAT ARE HYSTERECTOMY AND ADNEXECTOMY?
1 - Hysterectomy
First, the expert surgeon performs the hysterectomy, surgically removing the uterus, and eliminating an organ that does not correspond to male gender identity.
2 - Adnexectomy
This is followed by adnexectomy, which is the surgical removal of the ovaries and fallopian tubes. This step is essential to remove the female reproductive structures and contribute to the creation of male genitalia.
3 - Adjustment of structures
After hysterectomy and adnexectomy, adjustments are made to neighbouring structures, such as the urethra and rectum, to achieve proper alignment with male gender identity.
4 - Closure and sutures
After making the necessary adjustments, the incision is closed and the corresponding sutures are made, ensuring proper healing and recovery.
5 - Recovery and follow-up
After hysterectomy and adnexectomy, a recovery period is provided, which varies according to the individual characteristics of each patient. During this time, it is important to follow medical instructions and follow-up care to ensure a successful recovery.
Hysterectomy and adnexectomy in Transgender Surgery
Hysterectomy and adnexectomy
- Duration of surgery: Approximately 2 to 4 hours
- General anesthesia
- Hospitalization days: 2-3 days
- Return to your country: 7-10 days
- Return to work: 2-4 weeks
- Sexual activity: 5-7 weeks
WE ACCOMPANY YOU THROUGHOUT THE PROCESS
You will speak by video conference with your surgeon or the team that will perform your operation.

We will plan with you the treatment plan, the trip and the stay in Barcelona.

We will organise the trip in the most comfortable way for you, we will offer you accommodation options near the hospital, in the centre of Barcelona.

Throughout the whole process, our team will be at your disposal to accompany you and answer any questions you may have in your language.
Receive your treatment plan within 48h
Let barnaclínic+ accompany you on this journey. We put at your disposal our team of gynecological surgeons who are experts in gender confirmation in Barcelona.
We will send you your treatment plan within 24 - 48 hours.
WHY HAVE SURGERY AT BARNACLINIC+?
PROFESSIONAL REFERENCES
Our surgeons, medical specialists, nurses and patient care staff are specialised in the treatment and care of patients like you. Our surgeons are international leaders in gender confirmation. They have extensive clinical, care and research experience in the different types of transgender surgery.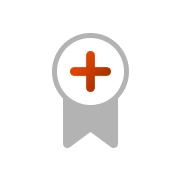 THE HOSPITAL CLÍNIC DE BARCELONA GROUP
barnaclínic+ is part of the Hospital Clínic Group of Barcelona, a university centre with more than 100 years of history that combines teaching, research and care of the highest level. Tradition and innovation are at your disposal.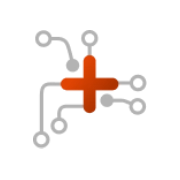 THE BEST FACILITIES, THE BEST TECHNOLOGY
The Hospital Clínic Group in Barcelona has been chosen several times as the best hospital in Spain and one of the best in the world. This is due to the quality of its care, the level of excellence of its professionals, and the fact that it has the latest and best technology in state-of-the-art facilities.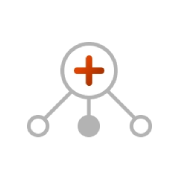 IN THE CENTRE OF BARCELONA
barnaclínic+ is located in the centre of Barcelona, in the Eixample district. Around our hospital, you will find all the services you need for maximum comfort. Well-connected to the airport, from barnaclínic+ you will be able to visit any part of the city with ease.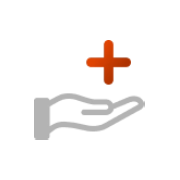 PERSONALISED ATTENTION
We have a Patient Care Service that will be at your disposal throughout the entire process. A team of professionals dedicated exclusively to caring for patients like you, who speak your language and who will answer any questions you may have at any time.