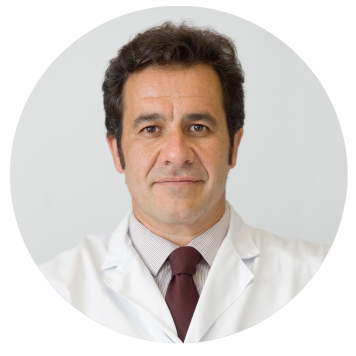 Professor in the master's degree at the Universidad de Barcelona: Basis, procedures and applied techniques to the care of critical patients and emergencies.

Professor at the Universidad de Barcelona of the subject: Fundamentals of surgical techniques in Neuroscience.
Specialist and world reference in minimally invasive surgery of brain tumors.

Pioneer and world reference in the use of endoscopic techniques for the surgical treatment of hypophysis tumors.
His group has performed more than 300 hypophysiary surgical interventions using endoscopic techniques. More than 50 are carried out annually.
Author of more than 15 articles in publications andseveral book chapters and books on his specialty. He has participated in numerous conferences and talks.