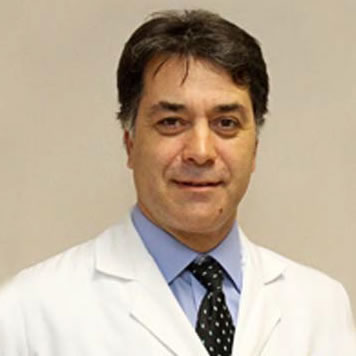 Dr. Juan Miguel Macho Fernández
Section Chief of Angioradiology at Hospital Clínic de
Barcelona and barnaclínic+.
---
Select service:
Professor of Diagnostic and Interventionist Radiology, from the Radiology and Physical Medicine Department, at the Universidad de Barcelona.
Director of the Master's Degree in Endovascular Techniques in Radiology at the Universidad de Barcelona.
More than 20 years of exclusive dedication to the endovascular treatment of central nervous system vascular pathologies.
His unit performs more than 250 surgical interventions
per year. Up to date, more than 3500 patients have been
operated.
More than 45 scientific articles published in medical magazines, 10 edited book chapters, more than 150 communications presented in conferences, 50 of which were international.