VOICE FEMINISATION IN BARCELONA
The first step in voice feminisation is surgery. The team of otolaryngologists at barnaclinic+ perform two types of vocal feminisation surgery: Wendler's glottoplasty and the LAVA (Laser Assisted Voice Adjustment) technique. The professional who visits you will define the best option for your case, choosing one or the other or a combination of both surgical techniques.
Both before and after voice feminisation surgery, it is very important to carry out the correct speech therapy work. At barnaclinic+ we have expert speech therapists who will accompany you through the process. First, they will help you to modify your breathing patterns, intonation and voice inflexion to adopt habits and measures that make your voice more feminine. After the intervention, work is carried out on adaptation and recognition of the new voice and help is given to recover the physiology of the vocal cords.
The best surgeons and speech therapists to accompany you on your gender confirmation journey. We change your voice and help you connect your outward appearance with your personality.
WHAT DOES THE SURGERY CONSIST OF?
1 - Vocal examination
To begin voice feminisation, you will meet the professionals who will accompany you in the process on a first visit where they will carry out the necessary examinations to obtain a complete analysis of your voice.
2 - Pre-operative speech therapy
The following professional you will meet will be from the speech therapy team. In these sessions, we will seek to modify respiratory and vocal articulation patterns, as well as to feminise spontaneous expressions or change vocabulary.
3 - Surgery and recent postoperative period
As we have explained, at barnaclinic+ we perform voice feminisation using two surgical techniques: Wendler's glottoplasty and LAVA (Laser Assisted Voice Adjustment). Once the surgery has been performed, either by one or both of these procedures, you will have to rest your voice completely for between one week and ten days, for optimal healing.
4 - Post-operative speech therapy
After voice feminisation surgery, you will meet again with our team of speech therapists to consolidate the results. Our professionals will accompany you in the adaptation and recognition of your new voice, as well as help you to improve and eliminate the scars and thus recover the physiology of your vocal cords.
5 - Follow-up
From then on and after discharge, our professionals will visit you periodically. We will monitor you and will be at your disposal for any consultation, check-up or control.
STAY IN BARCELONA FOR VOICE FEMINISATION SURGERY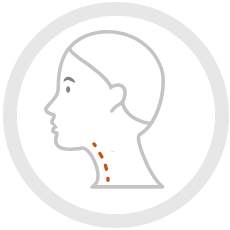 - Duration of surgery: 2-3 hours
- Anaesthesia: General
- Days of hospitalisation: 1
- Return to your country: 5 days
- Return to work: 5-6 weeks
- Absolute vocal rest (no speaking): 1 week (Over the first month you will gradually increase the amount of talking)
MORE INFORMATION ABOUT GLOTTOPLASTY AND THE LAVA TECHNIQUE
Historias barnaclínic+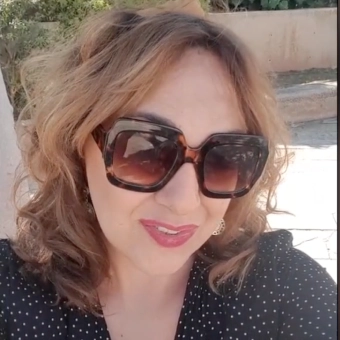 "I was operated on by Dr. Mauricio Raigosa two years ago and I am delighted! Thank you doctor. I had my first orgasm after 3 months" "I am operated by Dr Mauricio Raigosa and I am very happy. Many pleasurable orgasms, I can climax. The best thing I have been able to do"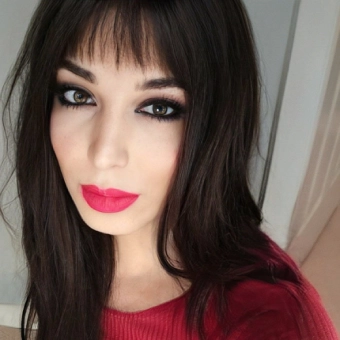 "I have had vaginoplasty surgery by Dr Mauricio Raigosa. I am very happy with his surgery, and the dilatations... everything was great. The treatment of the whole team of surgeons, anaesthetists and nurses was great. All were very attentive. If I could rate a review it would be five stars. Thank you very much Don Mauricio for curing my gender dysphoria"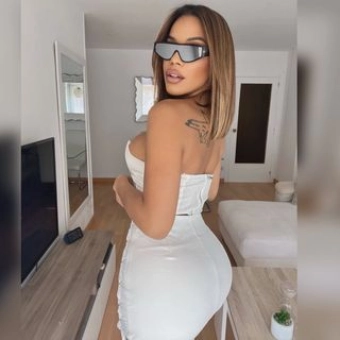 "I was also very satisfied with my operation with Dr Mauricio. I am very happy. Thank you"
WE ACCOMPANY YOU THROUGHOUT THE PROCESS
You will speak by video conference with your surgeon or the team that will perform your operation.

We will plan with you the treatment plan, the trip and the stay in Barcelona.

We will organise the trip in the most comfortable way for you, we will offer you accommodation options near the hospital, in the centre of Barcelona.

Throughout the whole process, our team will be at your disposal to accompany you and answer any questions you may have in your language.
Receive your treatment plan within 48h
Let barnaclinic+ accompany you on this journey. Our team of experts in feminisation of the voice in Barcelona is at your disposal.
We will send you your treatment plan within 24 - 48 hours.
WHY HAVE SURGERY AT BARNACLINIC+?
PROFESSIONAL REFERENCES
Our surgeons, medical specialists, nurses and patient care staff are specialised in the treatment and care of patients like you. Our surgeons are international leaders in gender confirmation. They have extensive clinical, care and research experience in the different types of transgender surgery.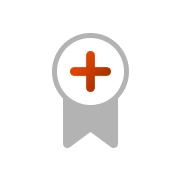 THE HOSPITAL CLÍNIC DE BARCELONA GROUP
barnaclínic+ is part of the Hospital Clínic Group of Barcelona, a university centre with more than 100 years of history that combines teaching, research and care of the highest level. Tradition and innovation are at your disposal.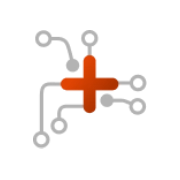 THE BEST FACILITIES, THE BEST TECHNOLOGY
The Hospital Clínic Group in Barcelona has been chosen several times as the best hospital in Spain and one of the best in the world. This is due to the quality of its care, the level of excellence of its professionals, and the fact that it has the latest and best technology in state-of-the-art facilities.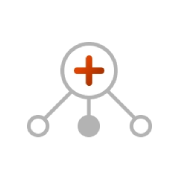 IN THE CENTRE OF BARCELONA
barnaclínic+ is located in the centre of Barcelona, in the Eixample district. Around our hospital, you will find all the services you need for maximum comfort. Well-connected to the airport, from barnaclínic+ you will be able to visit any part of the city with ease.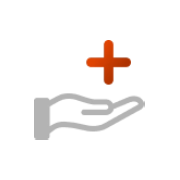 PERSONALISED ATTENTION
We have a Patient Care Service that will be at your disposal throughout the entire process. A team of professionals dedicated exclusively to caring for patients like you, who speak your language and who will answer any questions you may have at any time.
EXPERTOS EN FEMINIZACIÓN DE LA VOZ