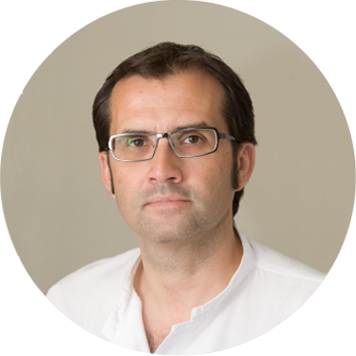 EXPERIENCE
- More than 20 years of practice
- More than 300 annual surgeries for more than 25 years. More than 100 are performed through natural body cavities.
Specialisation
· Gastrointestinal surgery (Complex hernia, gallbladder)
· Surgery for hematological disorders
· Major short-stay ambulatory surgery
Success rates
· Introduction of new techniques and biological materials for the treatment of abdominal wall hernias and their clinical application to reduce relapse rate and short- and long-term post-operative pain with an improvement in abdominal wall function
· Introduction of new techniques for the laparoscopic treatment of abdominal disorders. Single-port access devices.
RESEARCH
- Author of more than 27 national and international scientific publications.
- Invited speaker in more than 15 meetings.
- More than 75 international congresess attended.