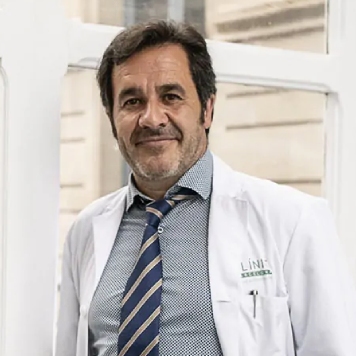 EXPERIENCE
More than 25 years of practice
Specialisation
· Specialist and world reference in minimally invasive surgery.
· Pioneer and world reference in the use of endoscopic techniques for the surgical treatment of pituitary and skull base tumors.
· Director of World Congress of endoscopy. Endobarcelona 2018
Success rates
· More than 300 annual surgeries.
· More than 100 annual minimally invasive surgeries.
RESEARCH
· Author of more than 40 national and international scientific publications
· Author of more than 10 book chapter. Editor of a book (Atlas of endoscopy)
· Participation in lots of national and international scientific meetings.