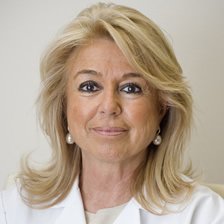 Linkedin
Who we are
From barnaclínic+, we would like to thank you for your interest in our company. The aim of this guide is to provide you with useful information which will enable you to find the best option for taking care of your health. In barnaclínic+, we offer personalized and comprehensive attention, which includes prevention, prediction, diagnosis and treatment.
barnaclinic+ is an entity which is part of Barcelona's Hospital Clínic Group (Grup Hospital Clínic de Barcelona). Its organization and functioning are framed within the prestige, the innovation, the investigation, the education and the great investment in deep knowledge and new technologies which have positioned the Hospital Clínic de Barcelona not only as the best Spanish hospital, but also as a an international model, for many years. In barnaclinic+ you can find a wide range of healthcare services and medico-surgical specialties, a hospitalization ward and state-of-the-art technological equipment and facilities.
We also offer the services of a team of medical professionals who are internationally renowned in their respective fields. We wish to fulfill our strong commitment to society: our objective is to guarantee the health, the respect and the safety of the people who place their trust in us. We hope that the information you will find in this guide will help you make the best decision. If you wish to visit us, we invite you to contact us. We will be happy to assist you.
Sincerely,
Dra. Catiana Cabrer
barnaclínic+ Director
---
barnaclínic+ is the branch of Hospital Clínic de Barcelona responsible for the medical treatments not covered by the public health system. It is an organization that reinvests all its income back into Hospital Clínic, therefore benefiting the general public. Hospital Clínic de Barcelona therefore integrates public services with private activity, respecting the fundamental principles of equity, access and equality.
barnaclínic+ aims to become the leading referral center for private medical care for highly-complex disorders. As an integral part of Hospital Clínic, barnaclínic+ can offer patients extensive knowledge, accumulated experience of its professionals, 100 years of basic and clinical research and the most advanced technologies to guarantee prevention, prediction, diagnosis and personalized treatment with the best possible results.
barnaclínic+ can offer patients comprehensive, complete care, ranging from preventive medicine, dental and cosmetic health to the most complex disorders in all medical-surgical specialties. We are experts in non-invasive techniques for the treatment of serious diseases.
More than 500 professionals from Hospital Clínic Group offer private medical care at barnaclínic+. Highly prestigious professionals from more than 50 medical-surgical specialties form a multi-disciplinary and integrated team that is capable of resolving any health problem.
Corporate Information

barnaclínic+ is a global medical center which addresses all types of diseases, especially those referred to as high-complexity diseases.
The organization is integrated into the Grup Hospital Clínic de Barcelona, which is recognized as the best Spanish hospital and as a European reference because of its great biomedical experience.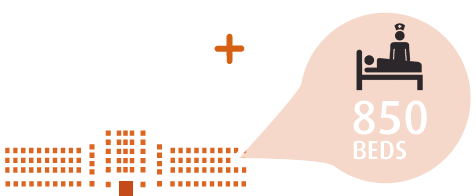 46.000

Hospitalizations

420.000

Outpatients clinic

160.000

Treated Emergencies

18.500

Surgical Interventions
Our professionals' excellence and leadership, as well as the generated scientific production, play nowadays a key role in barnaclínic+'s reputation, therefore contributing to the internationalization of our services.